Expand
Service Usage Metrics Required Permissions
Answer ID 11627 | Last Review Date 08/16/2021
What profile permissions are required to access Service Usage Metrics?
Environment:
Browser User Interface (BUI), Oracle B2C Service 20B and later
Resolution:
The Service Usage Metrics feature for BUI allows site administrators to view information about Tier 1-3 Session and Seat usage for your site. As of versions 20B and later, Service Usage Metrics should be treated as the source of truth for sessions information.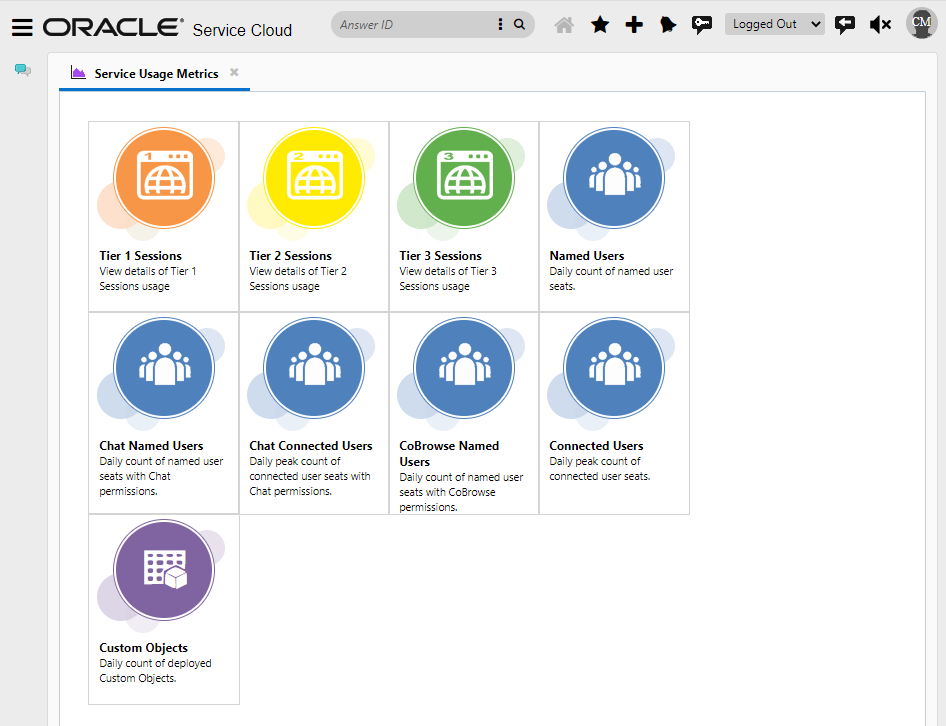 When you upgrade to Oracle B2C Service 20B or later you will have the option to add the new Service Usage Metrics component (located in Components -> Common) to your navigation set.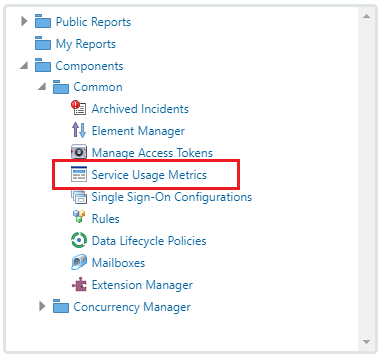 In addition to adding the component to your navigation set, you must ensure the agent's profile has the "Administration" permission enabled within Permissions -> Administration tab.
The Service Usage Metrics is only available in the Agent Browser User Interface.
Available Languages for this Answer:
Notify Me
Login
The page will refresh upon submission. Any pending input will be lost.