Expand
Missing Auto Filter functionality
Answer ID 9899 | Last Review Date 11/18/2018
Why don't I have the Auto Filter button in the ribbon after running a report?
Environment:
Analytics, Ribbon Options
Oracle B2C Service, All Versions
Issue:
After running a report, the whole Analyze section is missing from the ribbon, including the Auto Filter button.
Resolution:
Please open the profile used by the account for which the Auto Filter button is missing, and go to Analytics to change the permissions regarding to reports. In the first section please make sure the profile has the Customize Reports permission checked and save the changes.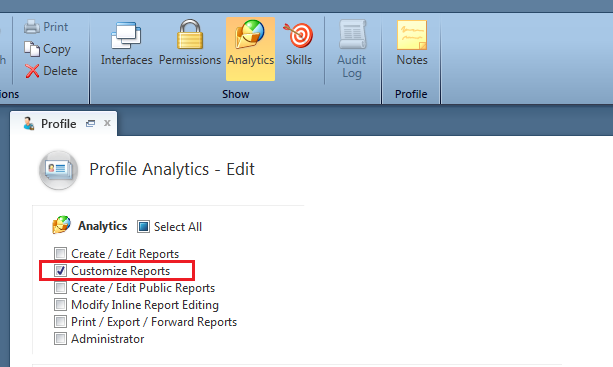 Cause:
As mentioned in our documentation, the Customize Reports permission is required in order to access Analyze options on the report ribbon, including the Auto Filter button.
Notify Me
Login
The page will refresh upon submission. Any pending input will be lost.