Expand
Enabling assigning incidents in a report
Answer ID 10527 | Last Review Date 02/10/2020
Why are there agents missing from the Assign To option in a report?
Environment
Analytics, Reports
Oracle B2C Service, All versions
Issue
While viewing an incident in a report, when I try to assign an incident to a particular agent the agent does not show up in the list. I am using the steps:
Select one or more service requests > right-click > select Assign > choose Incident > expand the desired Group.
Resolution
While the list provided for assignment is listed by Group, the permissions for this must be enabled per Profile.
To enable this option: Edit the missing agent's profile > on the Ribbon > in the Show area > click the Permissions icon > click on the Service tab > on the right hand side, under Assignment > enable the Appears in Menus option.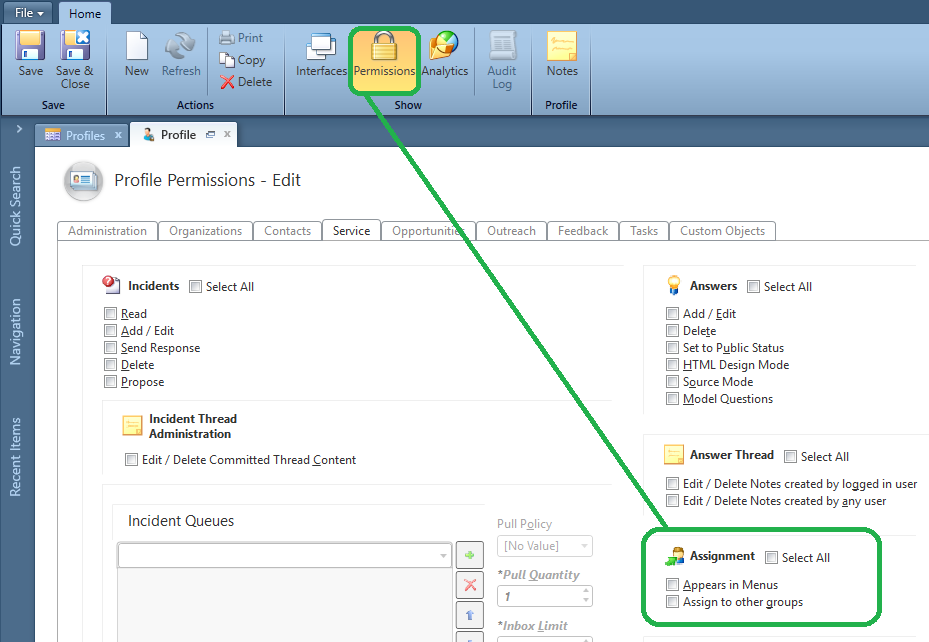 For more information on other profile options, refer to
Profile Permissions
.
Notify Me
Login
The page will refresh upon submission. Any pending input will be lost.