Expand
Printing internal notes with Message Templates functionality
Answer ID 8926 | Last Review Date 11/18/2018
How do you print internal notes in an incident with the new Message Templates functionality?
Environment:
Message Templates
Oracle B2C Service, All supported versions
Resolution:

The Message templates functionality allows you to customize the print templates in the HTML editor so you can view all incident activity. The incident thread lists all activity about an incident, including the original question, agent responses and updates, customer updates, records of conversations, and internal notes about the incident.

In order to include the internal (private) notes on the print template, open the HTML editor of the message template, click on the Incident Thread button to open the incident thread, and double-click the 'Private Note' thread property.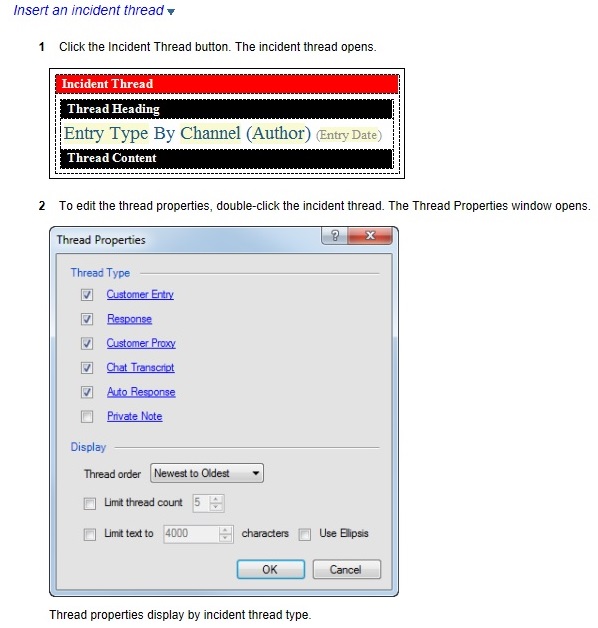 For additional information, refer to the 'Inserting incident threads' section in the Online Help User Guide documentation for the version your site is currently running. To access Oracle B2C Service manuals and documentation online, refer to the Documentation for Oracle B2C Service Products.
Notify Me
Login
The page will refresh upon submission. Any pending input will be lost.