Expand
Rule email not sent
Answer ID 5810 | Last Review Date 04/21/2021
The rule was triggered, why was the email not sent by the rule?
Environment:
Oracle B2C Service
Message Templates
Issue:
We have a rule which appends standard text to an incident and sends an email response. The rule triggered but there is a message in the incident Audit Log showing:
"Failure - Message delivery to some recipients failed".
Resolution:
Enable the "Rule Email" Message Template in the Interfaces configuration. This setting is found at the path:
Configuration > Site Configuration > Message Templates
Select the interface name and click on Contact Emails in the ribbon. The Rule Email Message Template is in the Rules section.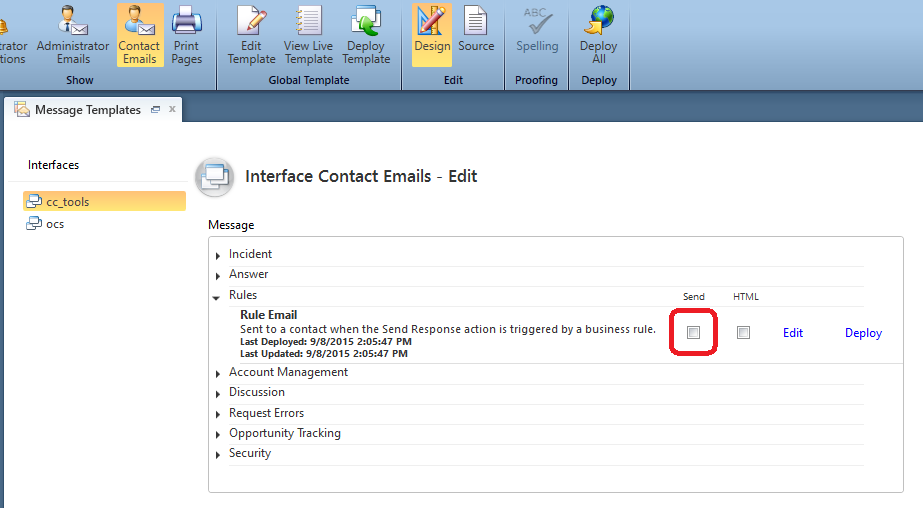 Check the box next to Rule Email and click Save to enable this message.
Notify Me
Login
The page will refresh upon submission. Any pending input will be lost.