Expand
Contact Password Encryption
Answer ID 2718 | Last Review Date 02/23/2020
What do we need to know about resetting a contact password?
Environment:
Contact Passwords in Oracle B2C Service
Resolution:
Oracle B2C Service encrypts contact passwords and provides password management options for improved security. Passwords are stored using PCI-compliant encryption methods.
Agents do not have visibility to customer passwords in their workspace - a ribbon toolbar button will be available. By clicking this button, the old contact password will be invalidated and a password reset email will be sent to the contact's primary email address.

When creating new contact records, agents must create the record and save it, then select the Reset Password button to provide the contact with a link for setting their password. Customers using pass-through authentication (PTA) will need to use the Data Import Wizard, XML-API, or Oracle B2C Service Connect to update contact passwords. Please refer to Answer ID 2427: Importing records using the Data Import Wizard for more information.
Contacts who create an account via email receive an automated message providing them with a link to "Finish Account Creation".
Related transaction types are available from the Audit Log in the contact workspace which note when and by whom passwords were changed: Password Changed, Password Reset by Customer, and Password Reset by Administrator.

Additionally, end-users who require assistance with their username or password will access the Account Assistance page: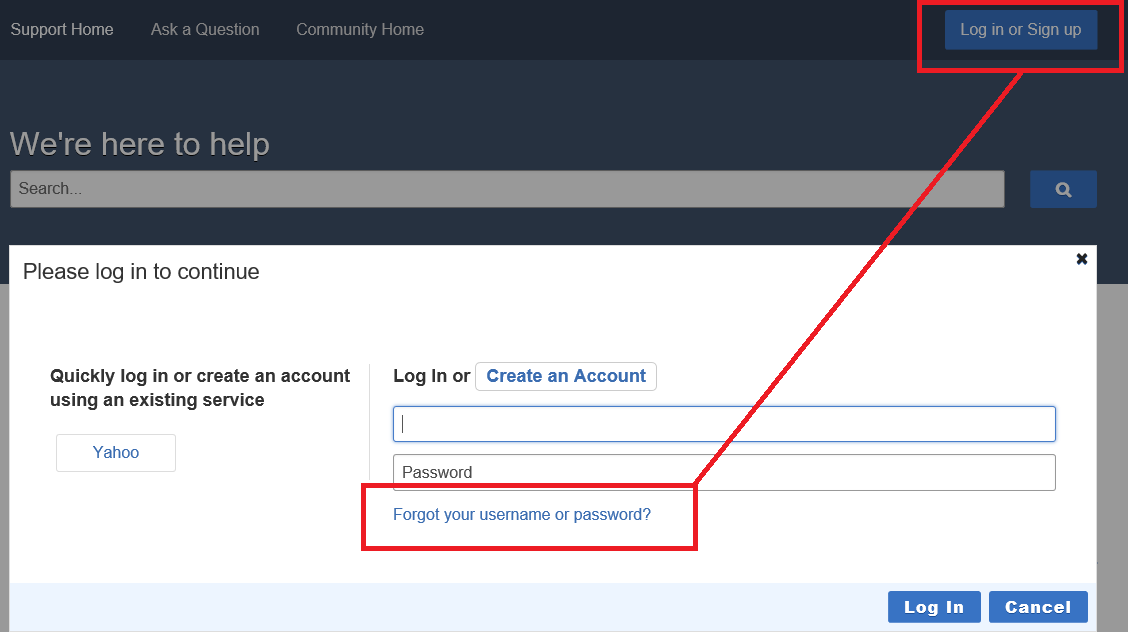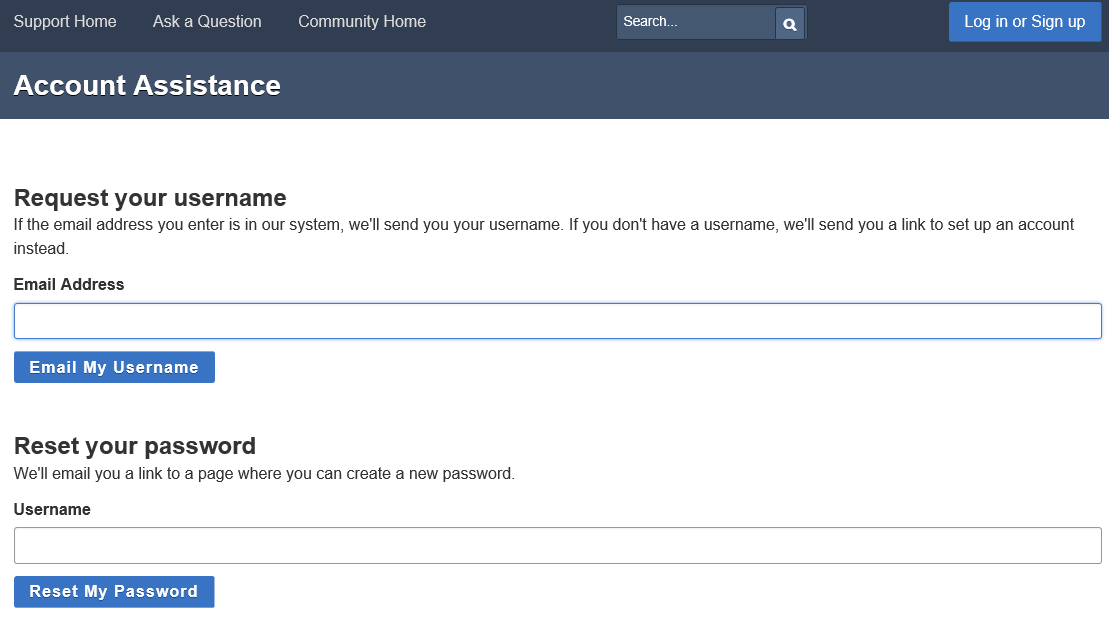 You may also create a custom Account Assistance page by modifying the CP_ACCOUNT_ASSIST_URL. The EU_CUST_PASSWD_ENABLED configuration setting must be enabled for the reset password feature to work.
For additional information, refer to the '
Configuring Oracle B2C Service for the Customer Portal
' section in the Online Help User Guide documentation for the version your site is currently running. To access Oracle B2C Service manuals and documentation online, refer to the
Documentation for Oracle B2C Service Products
.
Notify Me
Login
The page will refresh upon submission. Any pending input will be lost.