Expand
Submitting Feedback to Oracle B2C Service Technical Support
Answer ID 9724 | Last Review Date 01/16/2019
How do you submit feedback to the Oracle B2C Service Technical Support team?
Environment:
For customers using the Oracle B2C Service Support site or contacting Oracle B2C Service Technical Support
Resolution:
We want our customer to understand what we do well and where we could use improvement. We provide multiple ways by which customers can give us feedback: our closed service request survey, the support suggestion box, the response thread rating, and the support experience feedback mailbox.
When a service request is closed, the contact of the record will receive a survey asking about their experience with Technical Support. Survey results are reviewed each month by both executive and team management.
The Support Suggestion Box is one of the persistent icons located on the upper left side of all Support Site pages. Submitting a suggestion generates an email to our Operations team who will evaluate and respond to the suggestion.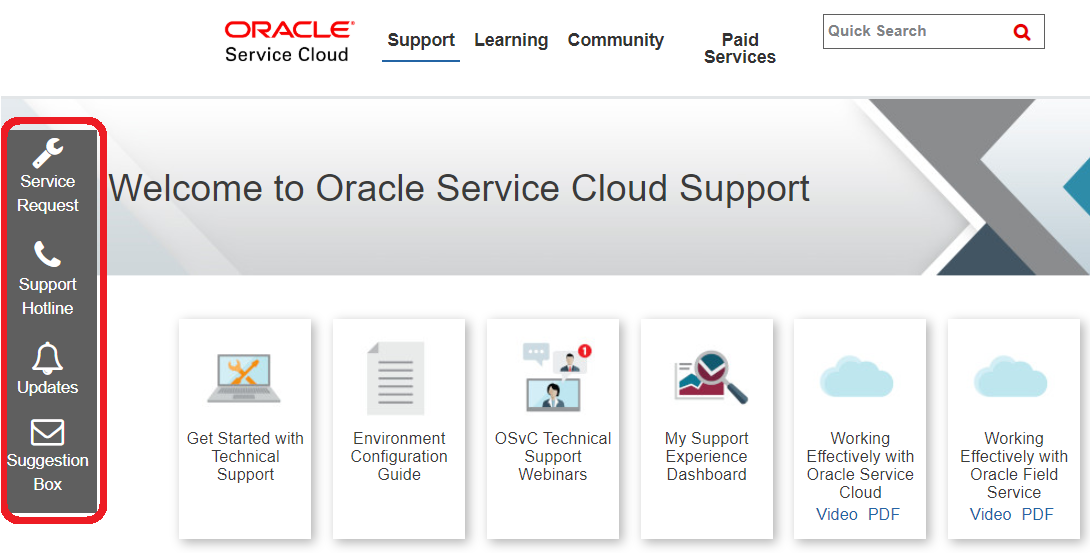 The response thread rating allows customers to indicate how helpful a specific response was either on the support site or through email. Formative feedback helps us quickly improve the support experience.

The Support Experience Feedback Mailbox is actively monitored and intended for any type of feedback customers want to provide. The email address is: osvc_support_feedback@customerhelp.com.
Notify Me
Login
The page will refresh upon submission. Any pending input will be lost.