Expand
Message Templates are not getting deployed and saved
Answer ID 7880 | Last Review Date 06/07/2020
Why aren't the Message Templates getting deployed and saved?
Environment:
Message Templates
Oracle B2C Service
Resolution:
When deploying and saving a message template, after you did the necessary changes using the Source tab, these steps need to be followed in the exact order:
1. Click on Source tab and make the necessary changes or copy the code
2. Click on Design tab to validate the code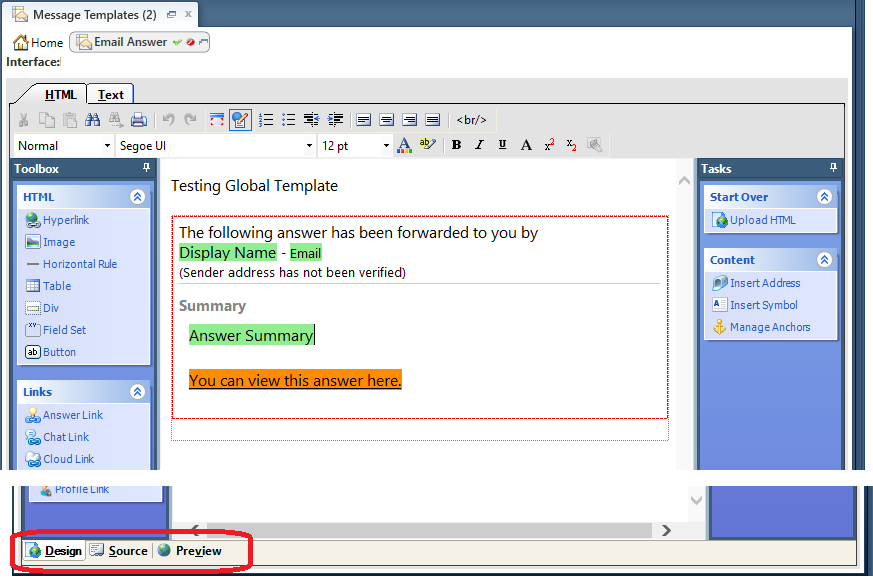 3. Click Deploy from the Ribbon
4. Click Save from the Ribbon
Note: If the second step is skipped, the Last Deployed and Last Updated fields are not populated with your current date and time and the old Message Template will be available.
Available Languages for this Answer:
Notify Me
Login
The page will refresh upon submission. Any pending input will be lost.