Expand
Rule email not sent
Answer ID 5810 | Last Review Date 12/19/2018
The rule was triggered, why was the email not sent by the rule?
Environment:
February 2013 Messages
Message Templates Disabled
Oracle B2C Service
Issue:
We have a rule which appends standard text to an incident and sends an email response. The rule triggered but there is a message in the incident Audit Log showing:
"Failure - Message delivery to some recipients failed".
Resolution:
Enable the "Rule Email" in the Interfaces configuration. This setting is found at the path:
Configuration > Site Configuration > Interfaces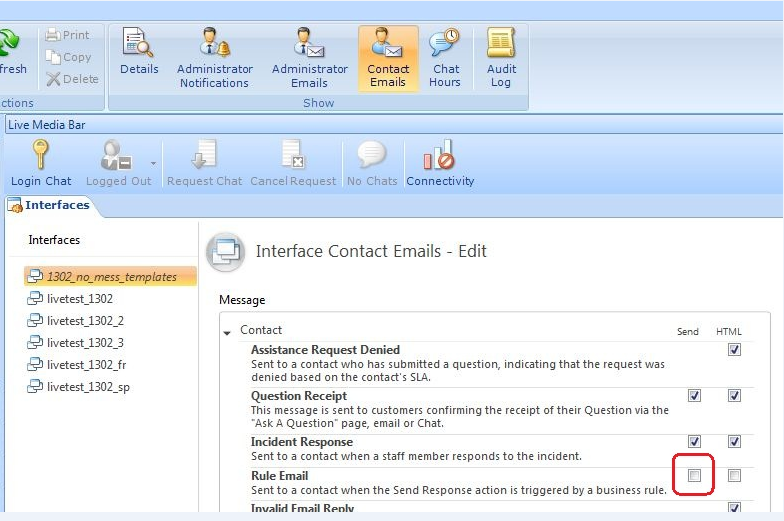 Check the box next to Rule Email and click Save to enable this message.
Notify Me
Login
The page will refresh upon submission. Any pending input will be lost.