Expand
Disabling a contact record
Answer ID 1367 | Last Review Date 01/14/2019
How do I disable a contact record?
Environment:
Contact records
Oracle B2C Service, All supported versions
Resolution
Note: The default workspaces do NOT include the Disabled Flag fields. The Disabled Flag field needs to be added to the appropriate custom workspaces.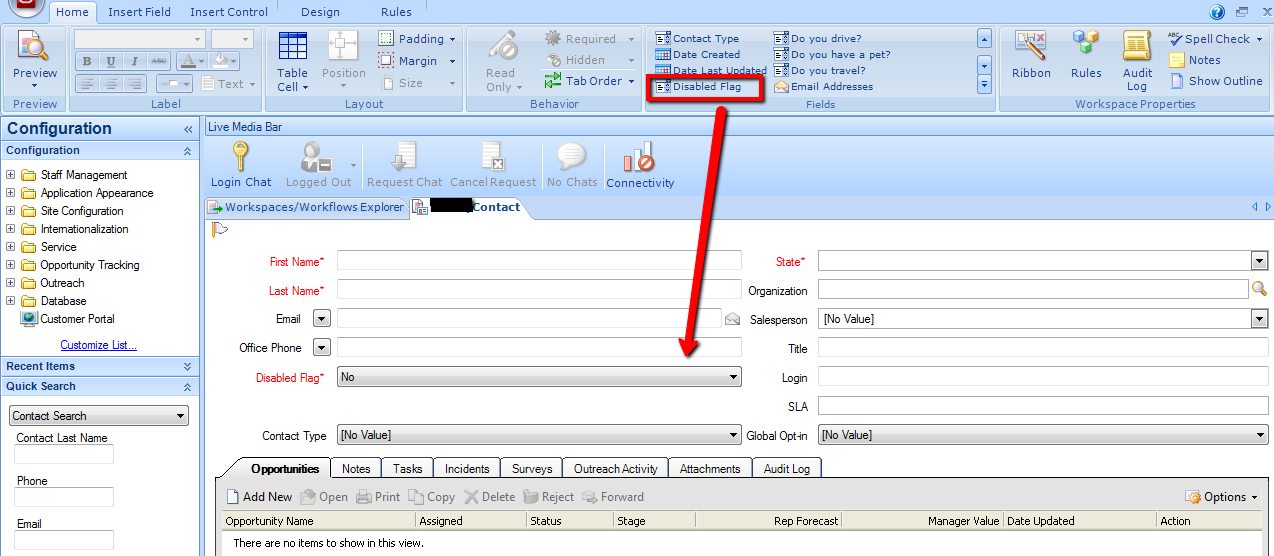 You can edit a contact record to disable that user from accessing your site.
From the Contact editor or the Contact tab when editing an incident, set the Disabled Flag field to Yes.
When the record is disabled, the contact record is affected in the following ways:
If the site is password-protected the contact cannot log in using the User ID and Password specified in the contact record.
Incidents remain associated to the contact record, but will not be accessible by the customer.
Email messages sent from the contact's email address that are sent to a Service mailbox are discarded without creating an incident.
Incident email responses will not be able to be sent to contacts who are disabled.
Answer notifications are not sent to contacts who are disabled.
To enable the contact, simply change the Disabled flag back to 'no'.
Notify Me
Login
The page will refresh upon submission. Any pending input will be lost.