Expand
Intra Chat Admin Configuration
Answer ID 12233 | Last Review Date 05/12/2022
Environment:
B2C Service Chat
Intra Chat Admin Configuration
Administrators can now include or remove supported fields to the Intra Chat inlay; including contact, incident, and custom fields.
Required and Hidden are also supported.
Below is shown the Intra Chat configuration user experience. The following visual demonstrates how this configuration would be rendered in the Intra Chat inlay.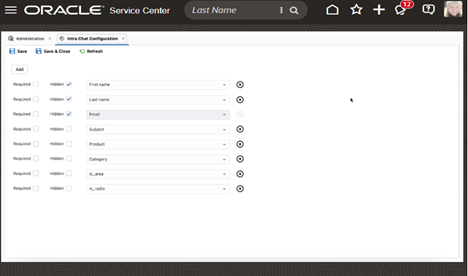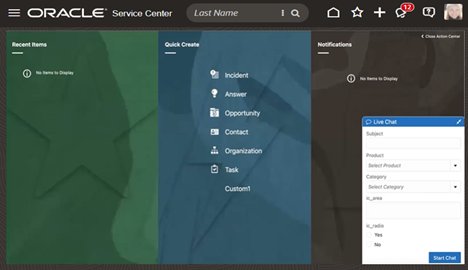 Steps to Enable
Intra Chat is supported in all Commercial PODS, except GOV regions.
When Intra Chat is configured, the Admin Configuration page will have a card for Intra Chat.
Please see the documentation here or the unboxing video here to set up Intra Chat.

Notify Me
Login
The page will refresh upon submission. Any pending input will be lost.