Expand
El Tipo de Usuario no puede cambiar el calendario de los recursos
Answer ID 12182 | Last Review Date 04/18/2022
Entorno:
Oracle Field Service (OFS)
Problema:
Mi Tipo de Usuario tiene acceso de lectura y escritura a la pantalla 'Calendario de recursos' y también puede gestionar todos los Tipos de Usuario en el sistema. Sin embargo, no puedo actualizar el calendario de ninguno de los recursos. Las celdas no se pueden modificar.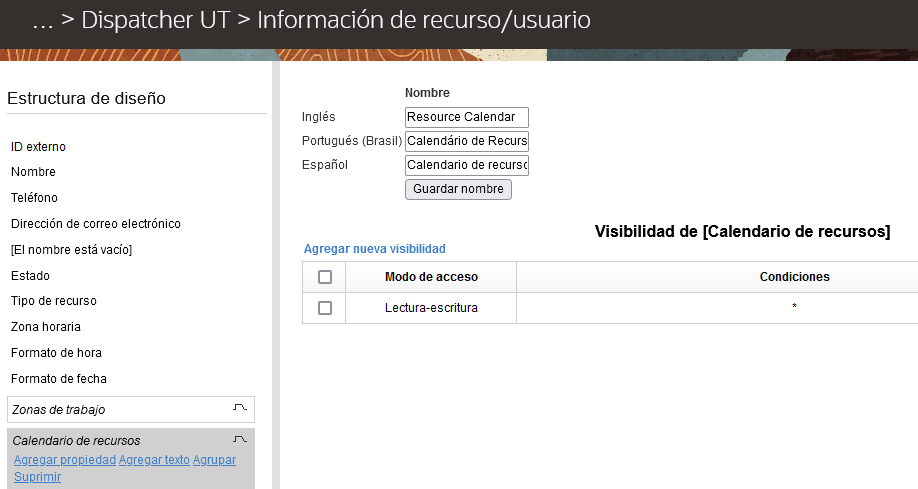 Resolución:
Para que los usuarios de un determinado Tipo de Usuario puedan editar el calendario de recursos, se debe seleccionar la opción 'Permitir cambios en el calendario laborable' en Configuración > Tipos de Usuario > pestaña General.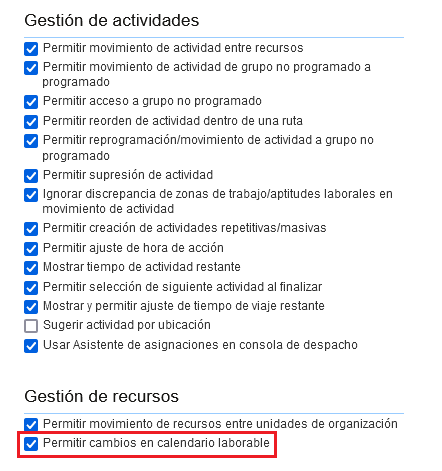 Available Languages for this Answer:
Notify Me
Login
The page will refresh upon submission. Any pending input will be lost.