Expand
BUI Chat Toast notification visibility
Answer ID 12069 | Last Review Date 02/03/2022
Can the chat toast notification in BUI pop up in the forefront to the agent if the agent is focused on a different tab/window?
Oracle B2C Browser User Interface
If the agent is not focused on the Oracle B2C BUI window and a chat request comes in, it is still possible to get a desktop notification informing them of the chat request. Please check the following browser and Windows settings:
For Chrome: Click on the pad lock icon next to the URL to access the notification setting and ensure the Notifications slider is enabled.
.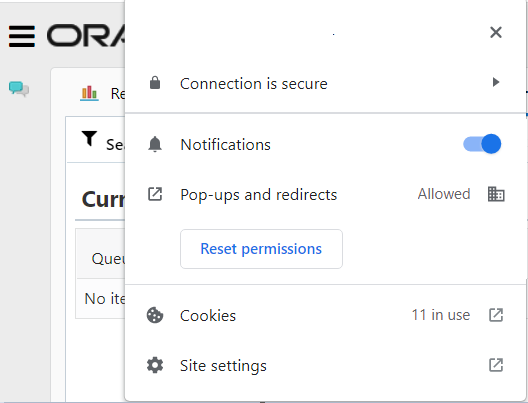 In Windows: Go to Settings-> Notifications & actions and enable "Get notifications from apps and other senders." Under the "Get notification from these senders" section, make sure your browser is enabled as well.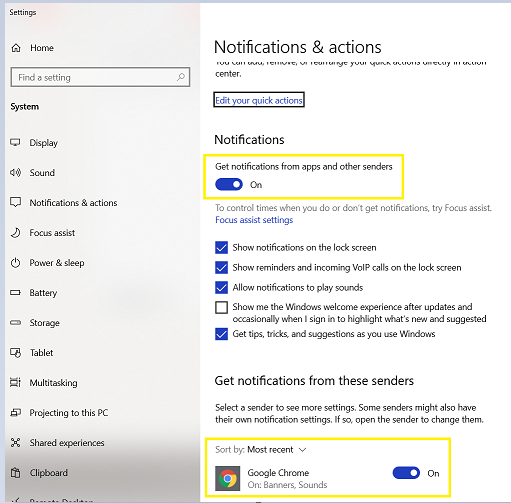 Lastly, make sure Focus Assist is turned off: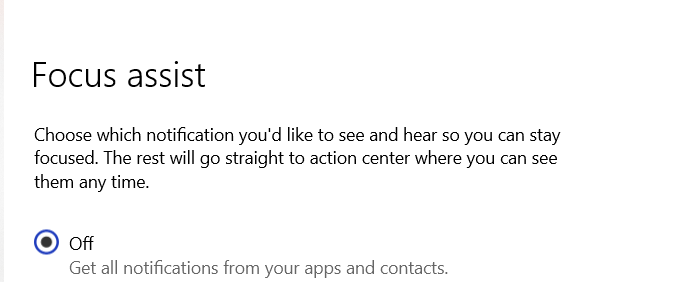 Notify Me
Login
The page will refresh upon submission. Any pending input will be lost.