Expand
Enhanced Business Rules (EBR) Yes/No custom field Menu dropdown
Answer ID 11990 | Last Review Date 10/20/2021
Why do I see 4 options on a Yes/No custom field menu when building a rule using it (<No Value>, Yes, No, None)?
Enhanced Business Rules, BUI
A custom Yes/No field or a custom object Yes/No field will display four options in the dropdown menu: <No Value>, Yes, No and None.
The initial setting will be <No Value>, but that is an invalid selection to use when building a rule. One of the other selections must be made to be able to save the rule. Using the <No Value> selection will result in a field validation error and will need to be corrected before being able to commit your rule. This will be true for both the If clause and the action clauses.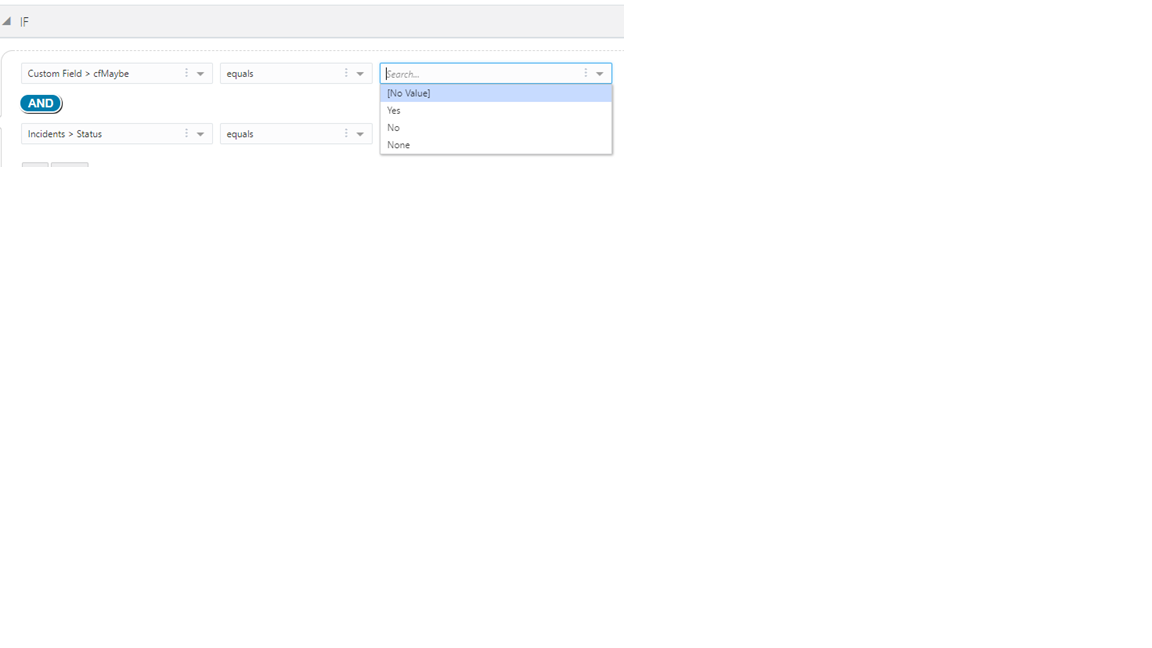 Notify Me
Login
The page will refresh upon submission. Any pending input will be lost.