Expand
Agregando Oracle Field Service Email como un Canal de Entrega
Answer ID 11702 | Last Review Date 09/08/2020
Como adicionar E-mail interno do OFS como Canal de Entrega?
Entorno:
Oracle Field Service (OFS)
Problema:
Me gustaría usar el Email interno de Field Service como Canal de Entrega, pero al agregar un paso de escenario muestra que el Email está inactivo.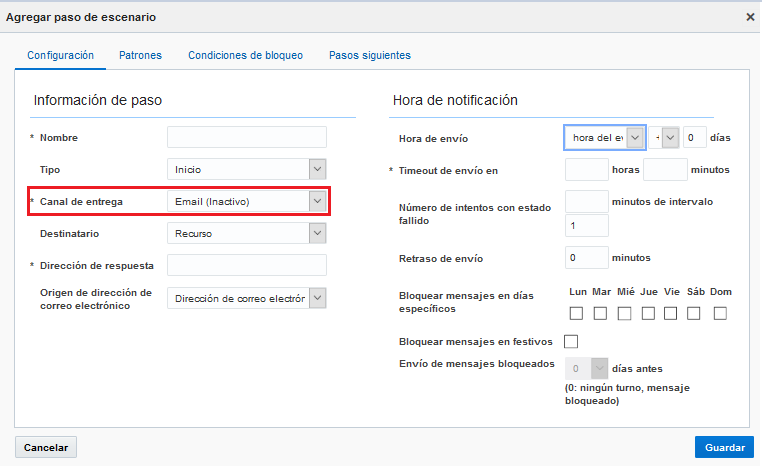 No veo el Email disponible en los Canales. ¿Cómo puedo activarlo?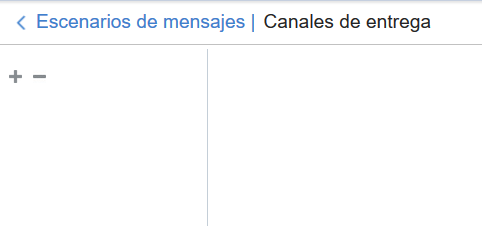 Resolución:
Si desea utilizar el correo electrónico (Email) interno de OFS como Canal de Entrega y el Canal no aparece en la lista porque nunca se ha utilizado, todo lo que necesita hacer es crear un paso de escenario seleccionando 'Email (inactivo)' en el campo Canal de Entrega y guardar el paso.
Ahora puede acceder a los Canales y el Canal "Email" estará disponible.

En esta pantalla usted puede ajustar el canal a 'Activo', si su Tipo de Usuario tiene permiso de lectura y escritura en la pantalla de configuración de Escenarios de Mensajes. .
Available Languages for this Answer:
Notify Me
Login
The page will refresh upon submission. Any pending input will be lost.