Expand
Exclude children checkbox in workspace rule to exclude menu items
Answer ID 11364 | Last Review Date 02/17/2020
What does the "Exclude Children" checkbox in my workspace rule Then action "Set menu field to exclude menu items" do?
Environment:
Workspace rules
Oracle B2C Service, All supported versions
Issue:
I have a child product not set to be excluded, but it is excluded.
Resolution:
When configuring the workspace rule to exclude menu items, be sure to uncheck "Exclude Children" if you desire that some children should be displayed.
When "Exclude Children" is checked, all children for that parent will be excluded regardless if they are selected or not.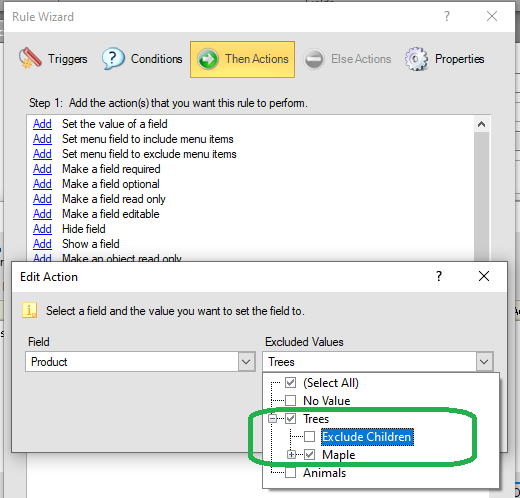 Notify Me
Login
The page will refresh upon submission. Any pending input will be lost.