Expand
Alerta ao clicar na Visão do Mapa
Answer ID 11175 | Last Review Date 10/20/2019
Por que recebo o alerta "Operação não permitida" quando clico na visão do Mapa?
Ambiente:
Oracle Field Service
Problema:
Quero verificar as rotas no mapa, mas recebo o alerta abaixo quando tento acessar a tela do Mapa. O mapa não é exibido.

Resolução:
O alerta é exibido porque o Tipo de usuário não tem permissão para acessar os Mapas.
Siga os passos abaixo para solucionar o problema:
Vá para Configuração > Tipos de Usuário.
No lado esquerdo da tela, selecione o Tipo de Usuário que você deseja conceder a permissão para visualização do Mapa.
Na aba Geral, selecione a caixa de seleção "Mapas' embaixo de Permissões.
Clique Salvar.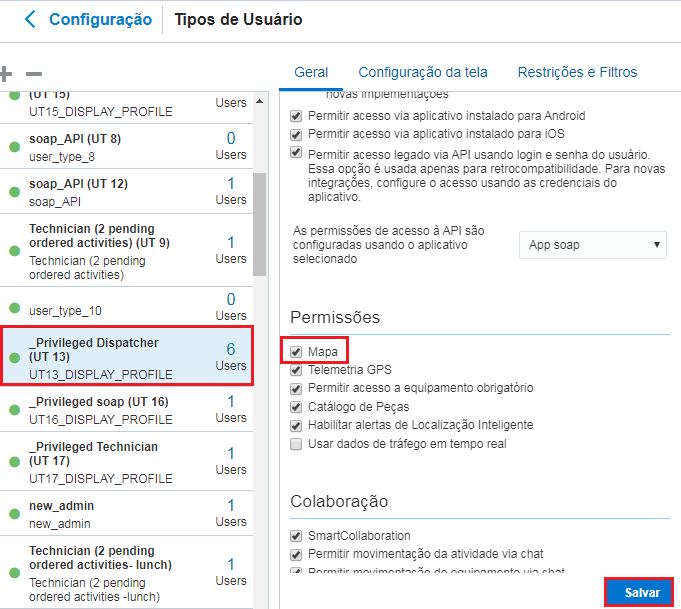 Available Languages for this Answer:
Notify Me
Login
The page will refresh upon submission. Any pending input will be lost.