Expand
Getting Started with B2C Service Agent Browser User Interface (BUI)
Answer ID 10588 | Last Review Date 10/06/2019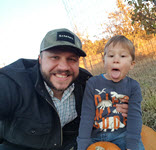 Parker Folkman, Senior Technical Support Engineer, provided a gentle introduction to BUI today for customers implementing it, considering implementing it or just interested in learning more about BUI. After briefly discussing BUI's advantages and requirements, he launched into a demonstration of its features. In the final thirty minutes, he responded to questions.
Watch the webinar recording if you missed the session. Review the handout for a list of BUI advantages and requirements. Check out the list of answers to questions Parker didn't have time to answer. And make sure to explore all the BUI resources developed to ease the implementation process.
Supported BUI Features (Subscribe to this Knoweldge Base answer and you'll stay updated on the lastest and greatest!)
Notify Me
Login
The page will refresh upon submission. Any pending input will be lost.