Expand
Hello World from the OSvC Technical Support Operations Team
Answer ID 9695 | Last Review Date 08/09/2017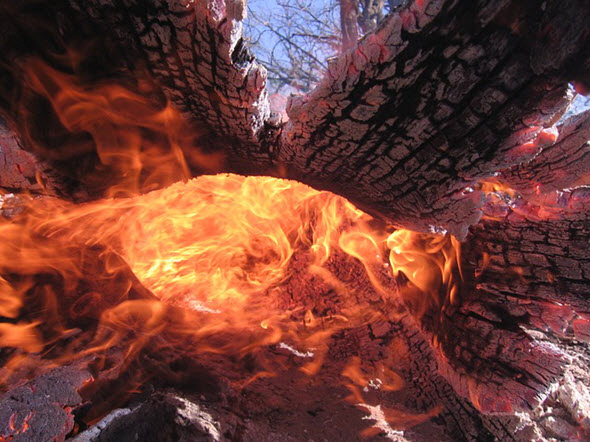 It's fire season up here in Bozeman, Montana, so it seems like an appropriate time to talk about fire fighting in a support organization. In the world of support, it's all too easy to lose sight of the forest through the trees, and the smoke. You've got crises to handle (and hopefully more often, avert entirely), you've got call centers to run, and of course you've got customers who need your attention. It's demanding work, particularly because the day-to-day success of your support organization is measurable in real dollars.

A topic I'd like to introduce here, and one that we'll focus on in several future posts, is the return on investment you get by shifting some attention and resources away from the business of supporting your customers' immediate needs and investing time in maintaining and improving their overall experience. Specifically, I want to show how setting up an Oracle Service Cloud Operations team will help prevent fires in your support organization.
At times it can be hard to convince yourself to take a step back from the 'fire fighting' and look at the larger picture - there's always something that needs your immediate attention or that of your agents. It can feel like you don't have time to slow down to, for example, recapture incident data to increase your deflection rates. And you might think you're better off dedicating an engineer to working tickets rather than working on your support infrastructure. But we have learned that making an investment in an Operations team helps make a support organization more efficient and improves customer experience.
I'm sure at this point, in one way or another, you've encountered some of the work done by our Operations team. (Quite sure, in fact, since the blog you're reading is a Customer Portal extension we built!) This is the first in what will be a series of blog posts about the work our operations team does, the best practices we've created for support tools development, neat extensions to the product we've developed, and some (occasionally painful!) lessons learned.

Something I enjoy reminding people of is that the site we use for Oracle Service Cloud Technical Support (cx.rightnow.com) is site ID 1. Just as this site has gone through many iterations, the Operations team has taken on several forms. In my time with the team, I have seen our work go from being managed by a couple engineers, who were also tasked with handling customer tickets, to now being managed by seven engineers dedicated solely to the site. You have already seen the work of our team, from the business analyst and engineer who developed the Support Experience Dashboard, to our site administrator who made it so you could submit instant feedback to us every time we send you a response, to our Customer Portal administrator who brought our end user pages out of the stone age. Not to mention the work that is not so obvious, all that's involved in setting up and maintaining integrations so that everything works in the first place!

Oracle Service Cloud Technical Support has invested more than ever before in making sure that you have all the tools you need at your disposal to keep your own support organization up and running. We don't always get it right, and we still have a long way to go, but I hope you've experienced the improvements we've implemented over the past couple of years and can feel confident that we're working to make your support experience even better. Likewise, I hope this and our subsequent posts help you think through broader questions that help you maximize the quality of your customer's experience by using your own engineers (or Oracle Consulting Services) to get the most out of the Oracle Service Cloud product.

Finally, don't forget to get in touch with us via the Suggestion Box (in the sidebar on the left hand side of this page). We are always looking for ways to make our site work better for you.
Notify Me
Login
The page will refresh upon submission. Any pending input will be lost.