Expand
Unable to respond to customer via Email channel in Browser User Interface
Answer ID 9538 | Last Review Date 01/14/2019
When I add an email response in BUI, why can't I find the Send option?
Environment:
Browser User Interface (BUI)
Issue:
When sending a response via an email channel within an incident in BUI, I can't find a Send option so I hit Save and it appears in the Incident thread as if it sent but in reality did not.
Resolution:
When composing an email response within BUI , visibly there is not a send button on that screen. In its absents, one may assume to just select Save in order to send.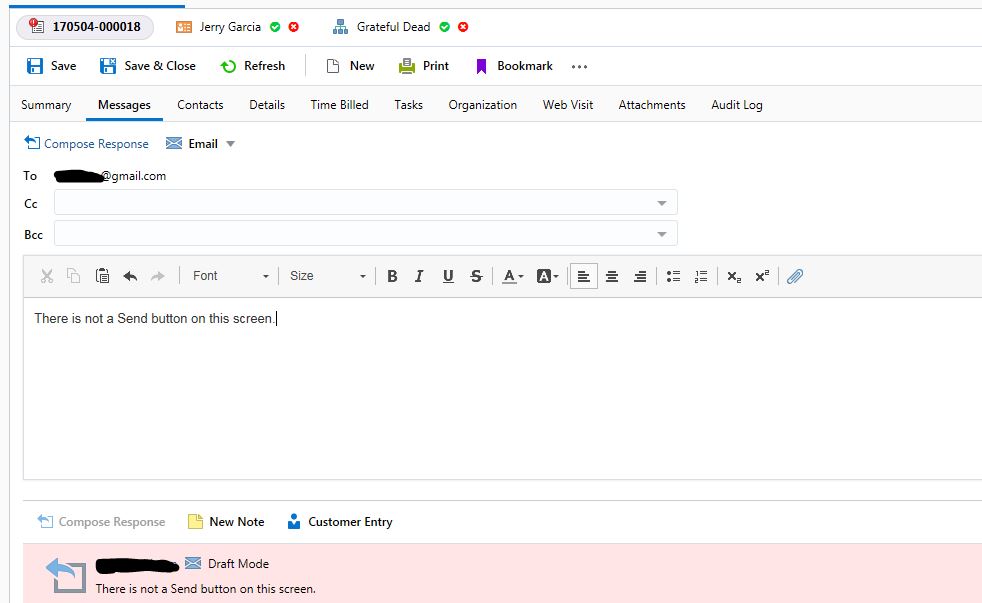 If you just hit save without sending, in the Incident Thread it still appears as if it was sent.
However, this is not the case. Without hitting the send button your response will not be sent out, contrary to what it says in the Incident Thread.
So where is the Send option? It turns out that the Send option is hidden under the ellipses next to the Bookmark option in the Ribbon.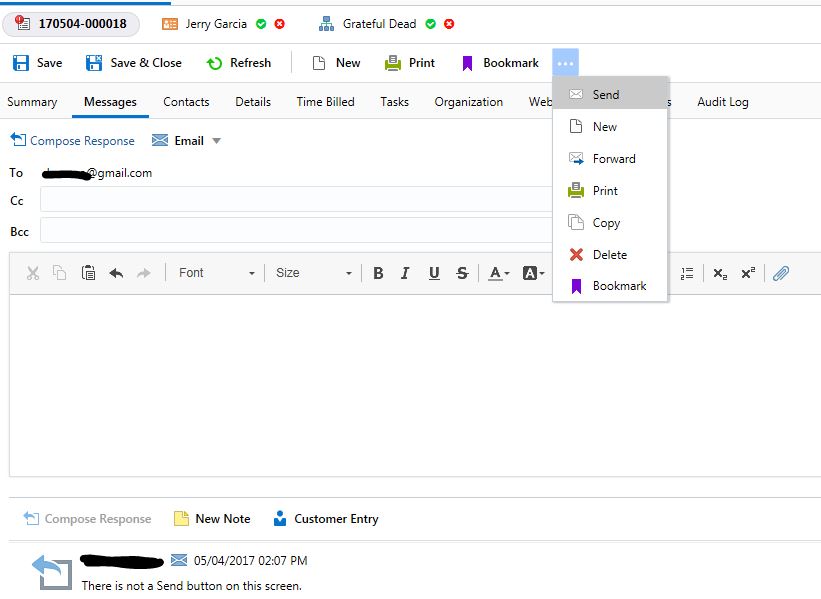 This option must be selected in order for the response to send. As you can see there is no difference in the Incident Thread message between hitting Save vs. Send.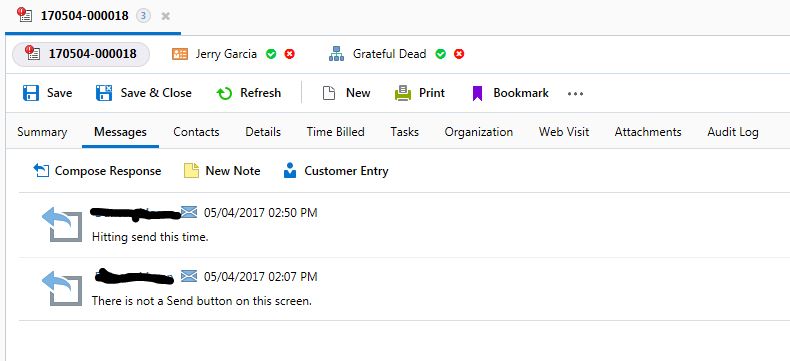 Available Languages for this Answer:
English (US)

Japanese

Spanish

Portuguese (Brazil)
Notify Me
Login
The page will refresh upon submission. Any pending input will be lost.