Expand
The Heartbeat of your Oracle Service Cloud Support Experience
Answer ID 9213 | Last Review Date 01/23/2017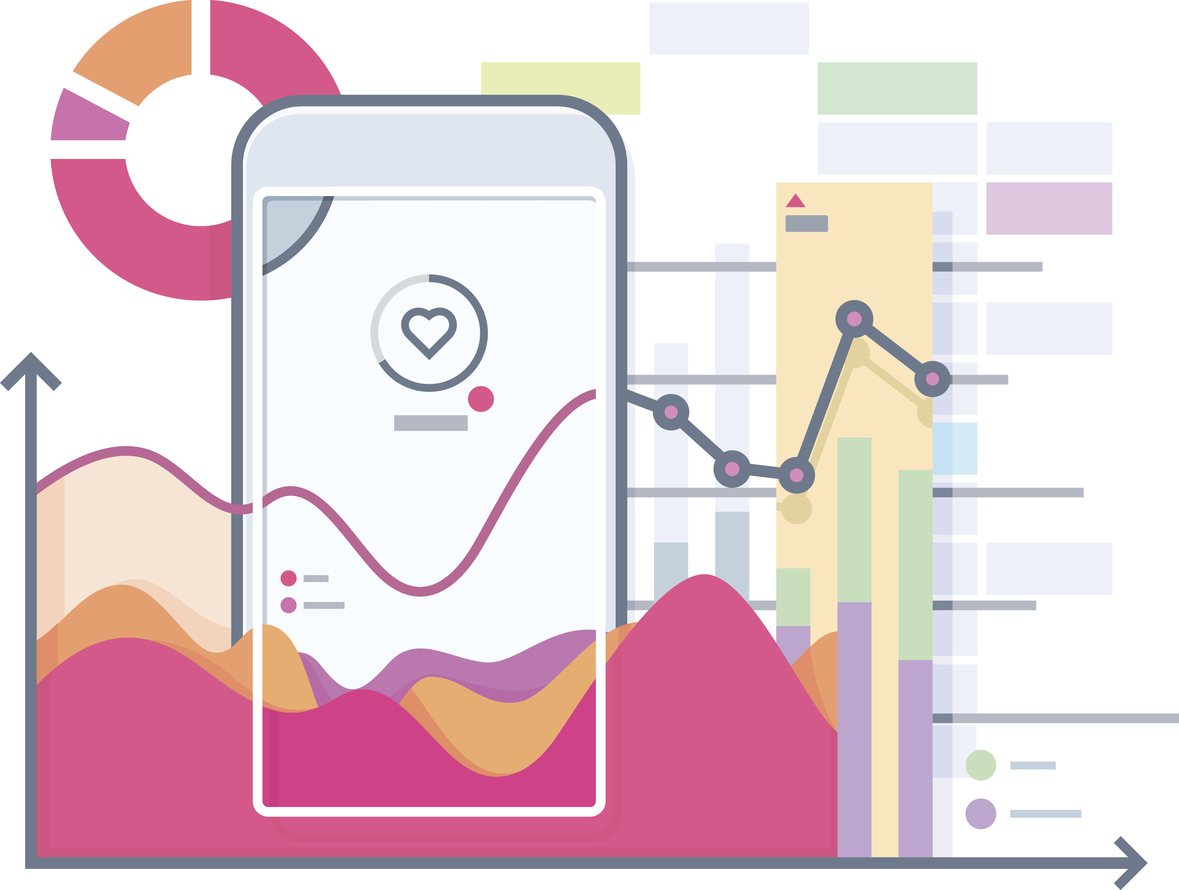 It's that time of year when many of us move away from overindulging to reflecting on the past year, while considering how we'll make changes to improve the coming one. It's only natural that one of the most common outcomes of these contemplations is a renewed focus on health. This leads to the sharp increase in the purchase of wearable technologies, gym memberships and meal kit services. Wearables provide an easily obtained, unbiased and data-driven record of how your body is performing under certain conditions. You can find the same reduction of effort and transparency provided by wearable when using our new Support Experience Dashboard to monitor the performance of your Oracle Service Cloud site. Your site is the heart of your support organization and the dashboard is an easily accessible tool which can help you identify symptoms of possible issues before they have an impact your site's health.
The Support Experience Dashboard is a real-time, transparent, analytic panorama of your personalized experience with our team. When logged in, the report is found Under My Site Tools on our end-user pages and provides a snapshot of how your recent Service Requests have been handled. As with a wearable, this dashboard should be used proactively to identify potential problem areas before they reach a tipping point. Using this tool collaboratively, we can glean valuable insights into where each of our teams can make improvements. For instance, if configuration or abandonment are among the top reasons for Service Request closures, it may indicate a training need for your team. Alternatively, if there's a high rate of SRs being re-opened, it could point to an issue within our team.
Here are some examples of the things you'll find on in Support Experience Dashboard:
A day-by-day accounting of the number of SRs submitted over the last 30 days
Current open SRs by severity level and time spent unresolved
Whether or not an open SR has been determined to be a product defect
SRs that contained product defects vs non-defects over the last 12/24 months
A breakdown of the types of issues submitted for over the last 6 months
Analysis of SRs that have been closed over the last 6 months
Our Service Level Attainment (SLA) by severity over the last 6 months
Breakdown of SR by agent submitted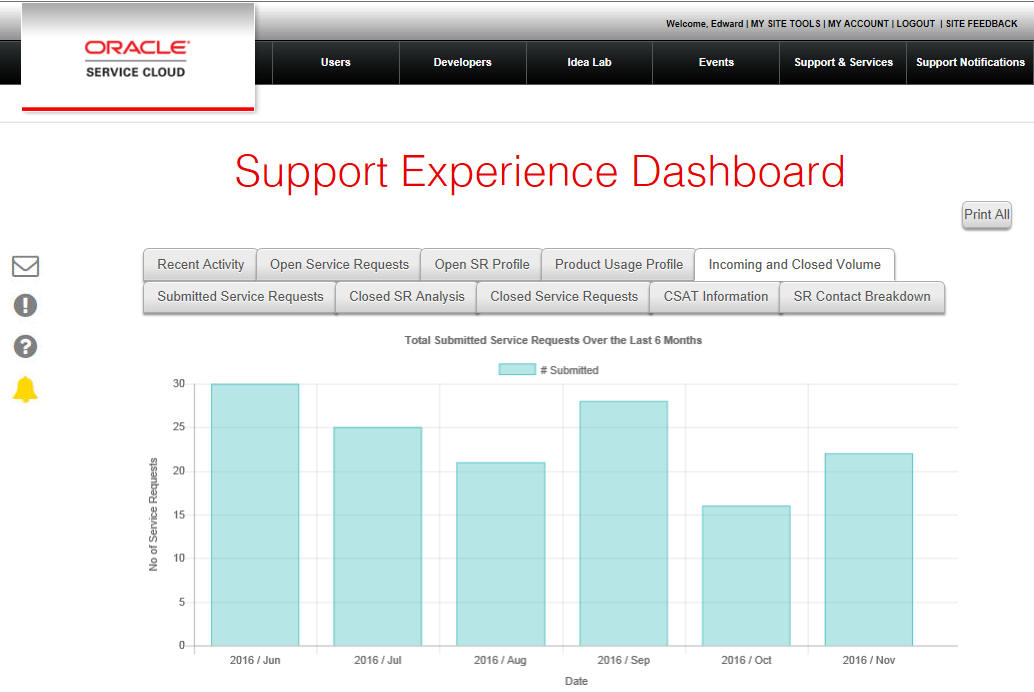 Whether you are submitting SRs or working through a queue, it's easy to get caught in a recency trap; only really being able to accurately recall the last few. The value of the Support Experience Dashboard is that it offers a cross-sectional profile of all SRs submitted in the last 6 months assembled in a single location and in an easily digestible/comparable format. This can prove to be a vital tool for discussions with your executive team or routine performance checks.
Providing transparency and reducing your effort are paramount to the delivery of high-quality technical support. Presenting targeted data clearly in real time provides the possibility of reducing effort by preemptively identifying problem areas. Essentially, when considered holistically, these different data points tell a story about and provide insights into the health of your site. As we ponder the upcoming year and areas for potential improvement over the last, we're excited to be rolling out a great new tool for helping you proactively monitor the heartbeat of your support team.
Do you use other tools to proactively monitor your site's health? Let me know what you've found effective and where you've found gaps to which you wish you had access.
Notify Me
Login
The page will refresh upon submission. Any pending input will be lost.