Expand
Chat workspace fails to save custom field
Answer ID 9100 | Last Review Date 03/18/2019
Why can't a custom field value be saved by the chat workspace?
Environment:
Chat
Oracle B2C Service
Issue:
The chat agent sets a custom field value from the chat workspace for a contact custom field. However, the value of that field does not save successfully. The custom field value remains unchanged in the contact record.
Resolution:
This can be resolved by enabling the Data Synchronization option within the chat session workspace used by that agent. To do this, go to related chat workspace > Options > Other Options > Ticked 'Synchronize common fields across related records automatically'.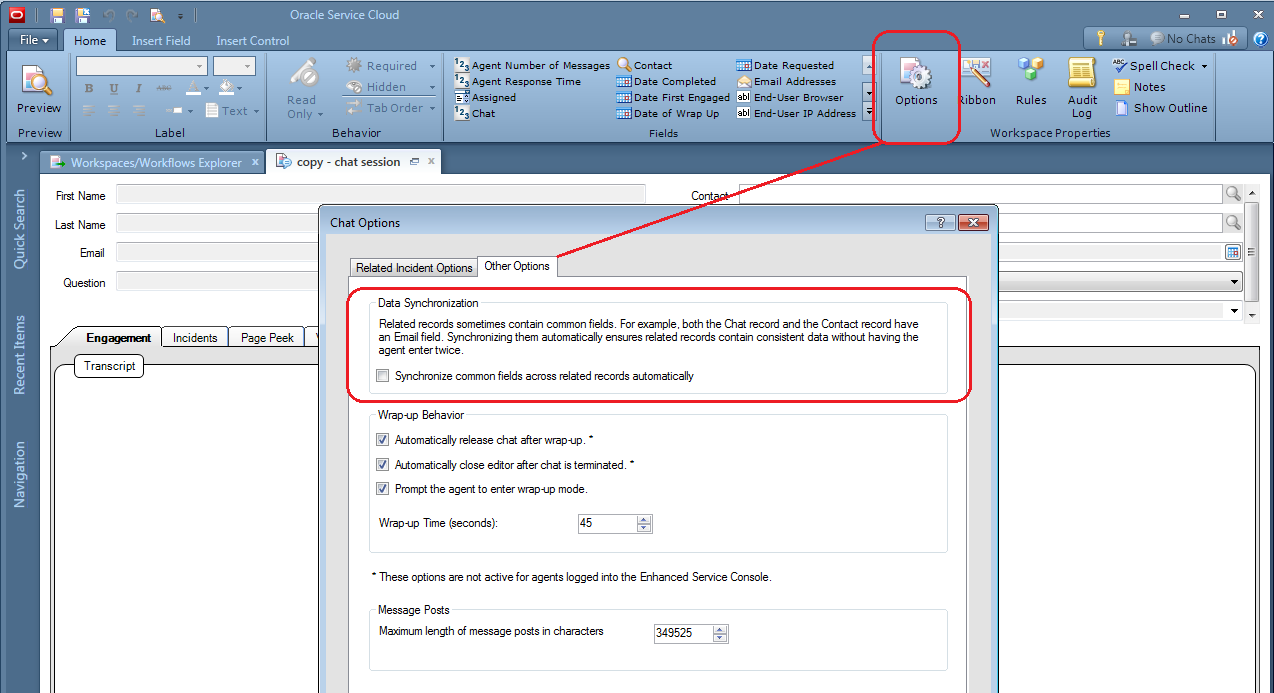 For additional information, refer to the 'Configure Incident Creation and Editing for Chat' section in the Online Help User Guide documentation for the version your site is currently running. To access Oracle B2C Service manuals and documentation online, refer to the Documentation for Oracle B2C Service Products.
Notify Me
Login
The page will refresh upon submission. Any pending input will be lost.