Expand
@OSvC_Support Goes Mobile
Answer ID 8786 | Last Review Date 07/13/2016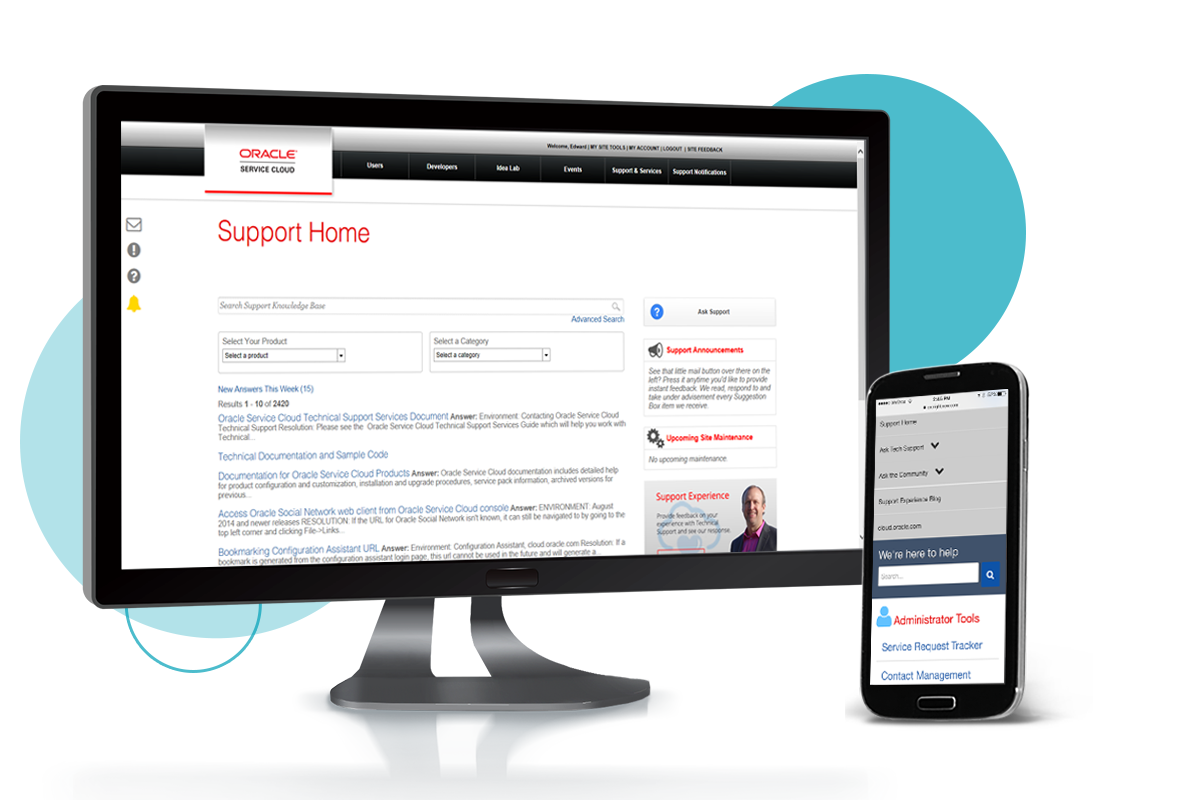 One of the primary objectives of any customer support organization should be the reduction of the amount of effort a customer feels they have to contribute to the resolution of their problem. This is of even greater importance for technical support teams, where customers generally want nothing more than a quick and painless solution to the issue they've encountered. Running a technical support customer experience program, I work daily to identify and drive customer effort reduction initiatives. When evaluating our customers' journeys, one of the most prominent pain points related to effort was the lack of a distinct mobile experience. Well, this is no longer the case!
If you aren't already using a mobile device at work, it's almost a certainty that you will be at some point in the not too distant future. And as the millennial influence becomes a considerable force in the workplace, it's important to understand that 50% consider their phone to be more important than their computer (Center for Generational Kinetics). When you also consider that 63% of U.S. adults use mobile devices at least several times per month to seek customer support (Software Advice), it's clear the experience would be greatly diminished by the lack of a viable mobile service channel. Conversely, as people become increasingly reliant on their mobile devices and more comfortable with self-service options, providing a quick and easy way to resolve customer service problems is paramount.
A customer service leader's schedule rarely adheres to a predefined set of hours. It's just as likely that catastrophic issues will arise while you're out to dinner, at a child's game or at 2am as it is to happen at 10am on a Tuesday. Having the proper tools to address these types of situations regardless of where you are or what you're doing has the potential to save substantial time and frustration.
Our initial mobile experience design is deliberately simple (cx.rightnow.com). With an eye on reducing effort, we want to make it easy for people to quickly access core support functionality, while stripping away some of the more elaborate bells and whistles. This means you can do things like search the knowledge base for an answer, submit a service request, track a service request, manage your contacts and even read this blog via your smartphone or tablet. Unfortunately, this isn't true for all areas of our site. For the time being all the community areas, such as discussion forums, will still just display as the desktop version does on mobile devices.
Customer service delivery expectations have been rapidly rising. Gartner is expecting customer service cases initiated on mobile devices to increase by a whopping 249x in the four years between 2014 and 2018. While purely mobile customer service interactions may never be the dominant choice, general customer experience trends are telling us the future; customers want to interact with businesses in whichever way best suits them at that specific moment. For Oracle Service Cloud, this means reducing the effort you need to make by giving you the mobile enabled tools you need to accomplish your mission critical tasks.
Before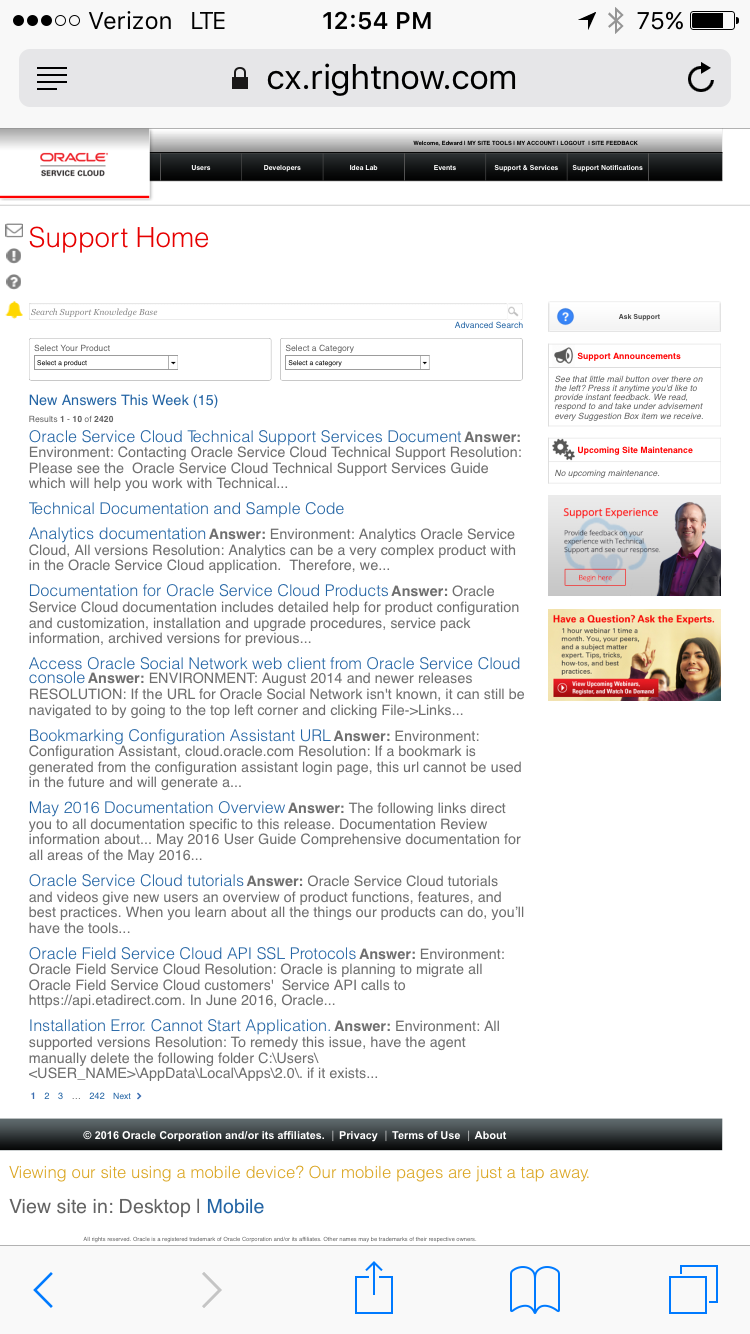 After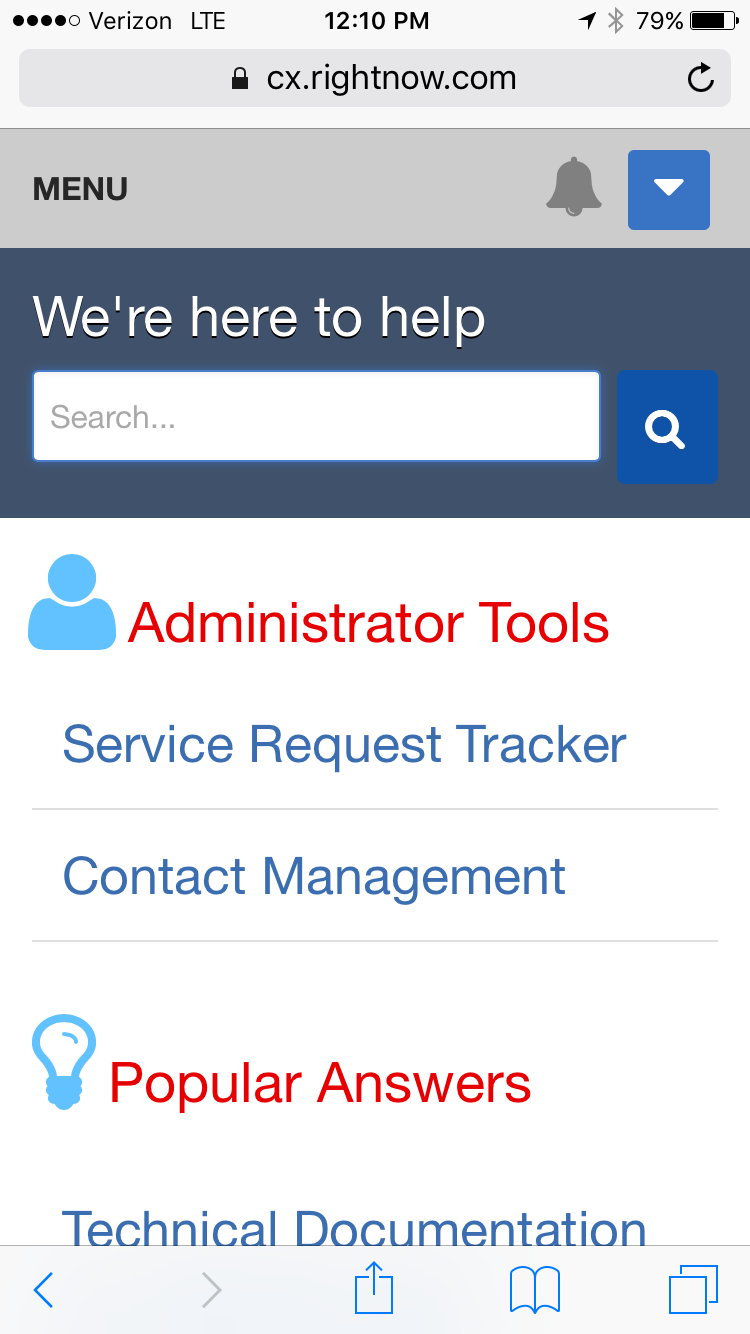 Notify Me
Login
The page will refresh upon submission. Any pending input will be lost.