Expand
Contact fields are not visible on the chat workspace
Answer ID 8566 | Last Review Date 02/12/2020
Why are contact fields not visible on the chat workspace after accepting a chat?
Environment
Chat workspace
Oracle B2C Service
Resolution
When a contact is created from chat, it has the following three states associated to it: service,outreach and opportunities. In this situation, the profile associated with the agent that handles chat needs to have Service / Opportunities / Outreach read/ edit permissions in order to have contact fields visible on the chat workspace as seen in the bellow screen shot: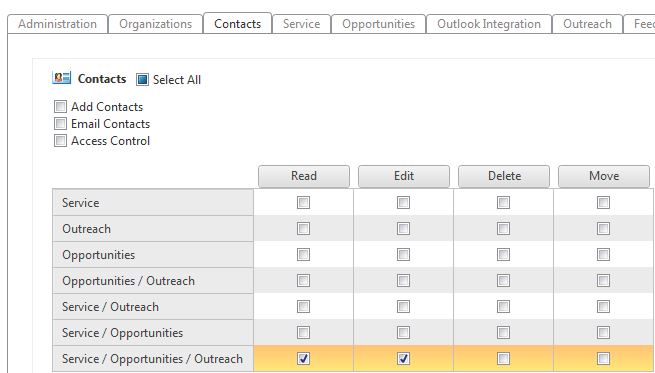 For additional information, refer to the 'Contacts permissions' section in the Online Help User Guide documentation for the version your site is currently running. To access Oracle B2C Service manuals and documentation online, refer to the Documentation for Oracle B2C Service Products.
Notify Me
Login
The page will refresh upon submission. Any pending input will be lost.