Expand
What is the client info screen?
Answer ID 8529 | Last Review Date 03/11/2019
What is the "client info" screen?
Environment:
Cobrowse
Resolution:
In the course of troubleshooting a Cobrowse issue, it can be very helpful to obtain information about the end-user client's browser configuration. There is a simple tool within the Cobrowse window which will provide this information at the click of a button: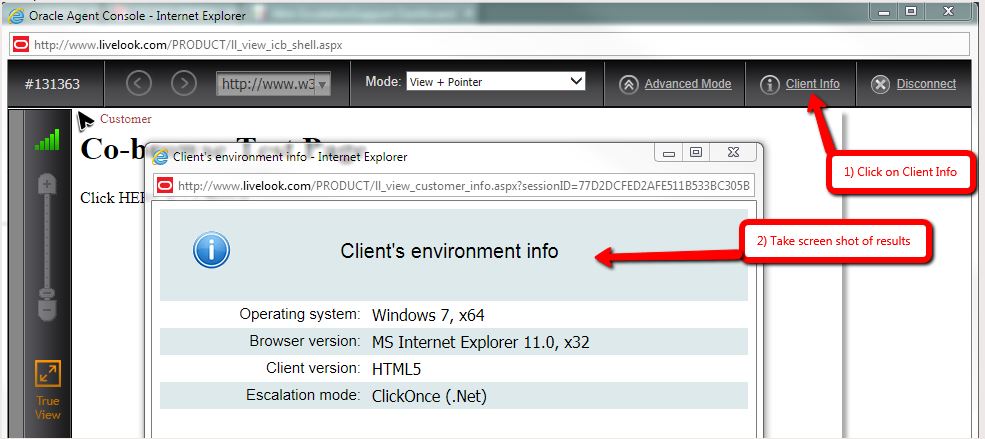 The Client Info screen will provide valuable information such as whether or not Advanced Mode is supported with the end-user client's browser. If Advanced Mode is not supported, "Escalation mode" will indicate that it is not supported.
Notify Me
Login
The page will refresh upon submission. Any pending input will be lost.