Expand
What is the client info screen?
Answer ID 8529 | Last Review Date 03/11/2019
What is the "client info" screen?
Environment:
Cobrowse
Resolution:
In the course of troubleshooting a Cobrowse issue, it can be very helpful to obtain information about the end-user client's browser configuration. There is a simple tool within the Cobrowse window which will provide this information at the click of a button: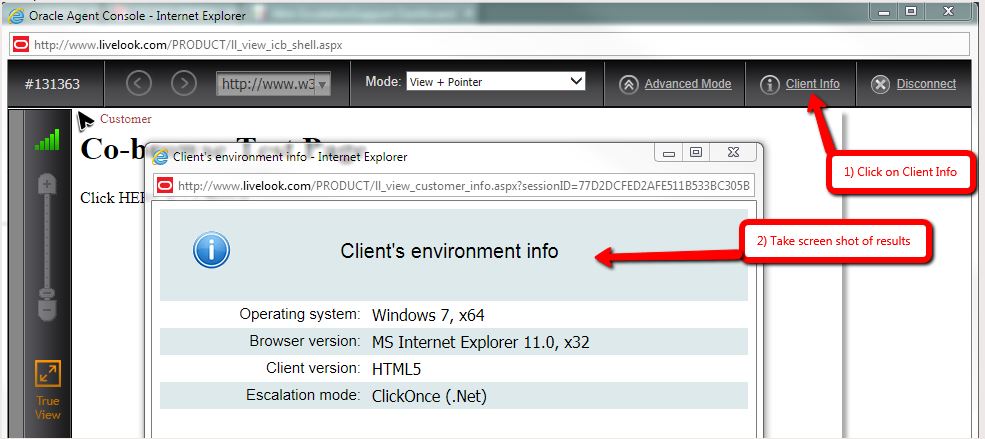 The Client Info screen will provide valuable information such as whether or not Advanced Mode is supported with the end-user client's browser. If Advanced Mode is not supported, "Escalation mode" will indicate that it is not supported.
Available Languages for this Answer:
English (US)

Japanese

Spanish

Portuguese (Brazil)
Notify Me
Login
The page will refresh upon submission. Any pending input will be lost.