Expand
Certificate errors when attempting to Share Screen with Cobrowse
Answer ID 8396 | Last Review Date 07/08/2019
Why am I getting certificate errors when attempting to share screen with Cobrowse?
Environment:
Cobrowse
Issue:
Cobrowse viewer is receiving certificate errors when attempting to start a session.  Error is indicating that Java is unable to ensure the that certificate has not been revoked.  Below are a couple of examples of the warning message: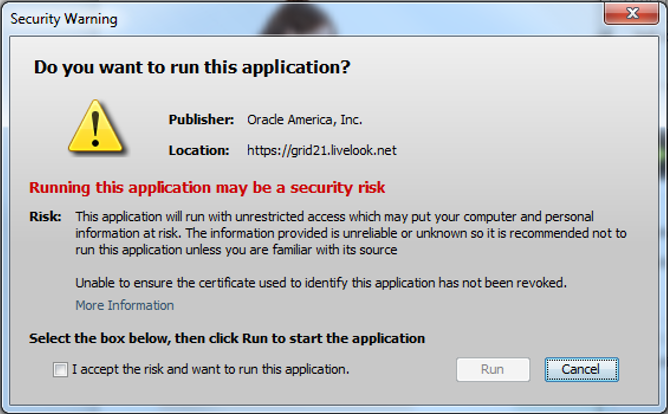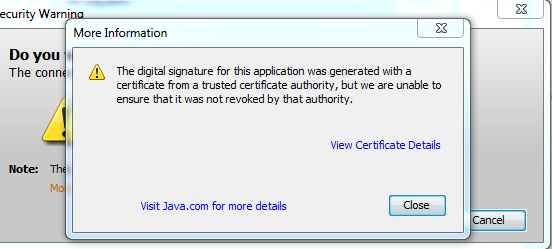 Resolution:
A test would be to temporarily disable certificate revocation checks with the Java console.  If Cobrowse works after doing this, it would indicate something interfering with that traffic on the viewer's network.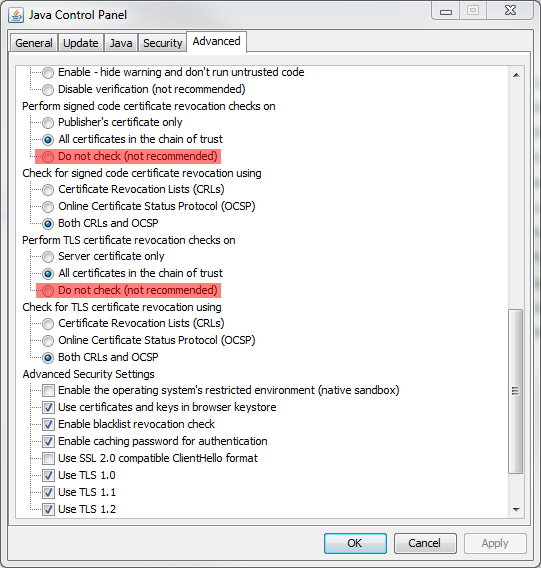 You will need to work with your local Network/IT staff to investigate why certificate revocation checks are not able to be completed by Java.
Cause:
By default, Java 1.7 and newer perform certificate revocation checks for secure connections.  These messages are displayed when Java is unable to complete these checks.  Something on the local network is interfering with Java's ability to perform certificate revocation checks.
Notify Me
Login
The page will refresh upon submission. Any pending input will be lost.