Expand
Resource is not showing GPS position on Oracle Field Service
Answer ID 8352 | Last Review Date 09/18/2019
Why there are no GPS positions shown on OFS map view?
Environment:
Oracle Field Service
Resolution:
Starting on OFS 16.8 version, when your Oracle Field Service installation includes Smart Location module, location data will be collected for activated routes but sometimes the Resources are not setup correctly causing GPS to not be reported to OFS. Follow these steps to check if your resources are configured correctly to report GPS position on Mobility:
1. Check the "Maps and Geocoding" section under Business Rules.
Make sure that "Property to identify resource in SmartLocaton and GPS API" has a value setup. (i.e. External ID).

2. Make sure that the device has GPS capabilities and that the browser provides HTML5 support.
3. Verifiy if User (login) has "Main Resource" assigned properly.
Check the User (login) configuration and assign a "Main Resource" so that the device report GPS position to the correct resource.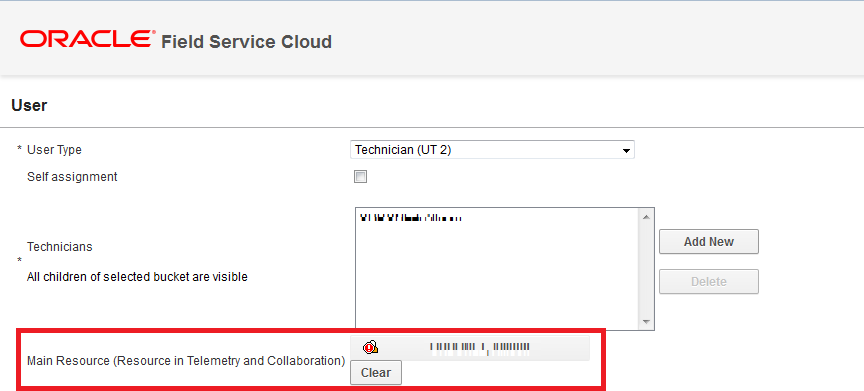 Available Languages for this Answer:
Notify Me
Login
The page will refresh upon submission. Any pending input will be lost.