Expand
Update User Settings and Preferences for Oracle Social Network profile
Answer ID 6905 | Last Review Date 09/26/2018
How do we Update User Settings and Preferences for our Oracle Social Network profile?
Environment:
August 2014 and newer releases
Resolution:
This is the third step required in Requesting and Setting up Service Collaboration.
Once the collaboration service is setup, we highly recommend users add a profile picture to their Oracle Social Network (OSN) profile, and you may optionally choose to have users set their Toast Notification Preferences with Agent Desktop.
To add a profile picture to your Oracle Social Network Profile:
Adding a profile picture to your profile ensures other users can see your photo when they view messages and makes for a more engaging experience. We highly recommend every user adds a profile photo as one of their first steps in using the service:
Login to OSN via web browser using your Agent Desktop credentials




click on your username or photo area in the upper right, which takes you to your user wall page




from your user wall, hover the mouse pointer over the picture on the left and click the "Change" button that appears




use the file browser to upload the photo file, crop as desired, and save your profile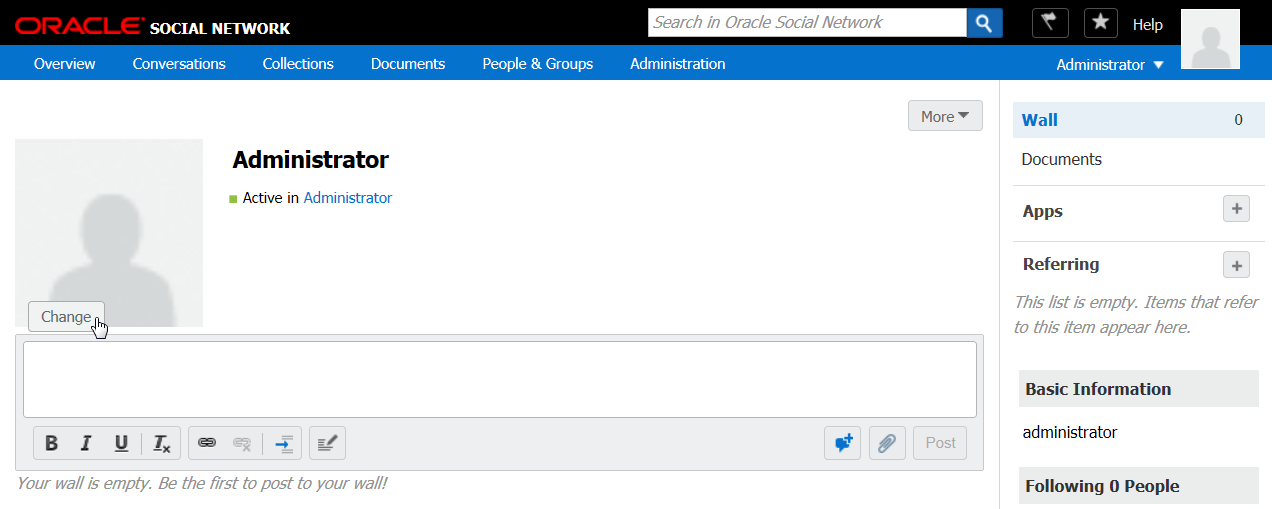 Figure 6: Adding a Photo to your Oracle Social Network profile
To Set Collaboration Toast preferences:
To bring someone's attention to a request for help, users flag other users on messages which require attention. Similar to the way a user receives a toast notification when an Incident is assigned, Service Collaboration will pop-up a toast notification when a flag is assigned to a user in Oracle Social Network. Toast notifications are generated for flags on messages in conversations related to Incidents in OSN.
Oracle Social Network provides three different types of flags on messages:
FYI / For Your Information




Please Reply




Please Reply - Urgent



The user has the option to decide which flags will generate toast notifications - for example, in some cases a user may not wish to be interrupted merely for FYI flag types, or perhaps the user only wants to receive a toast notification when an Urgent Reply is requested of them. The user has the option to change which flags generate toast notifications under File > Options > Personal Settings in the Agent Desktop application. Choose the drop down for "Collaboration Toast Notifications" and ensure only those flag types that should generate notifications are checked. (See Figure 7)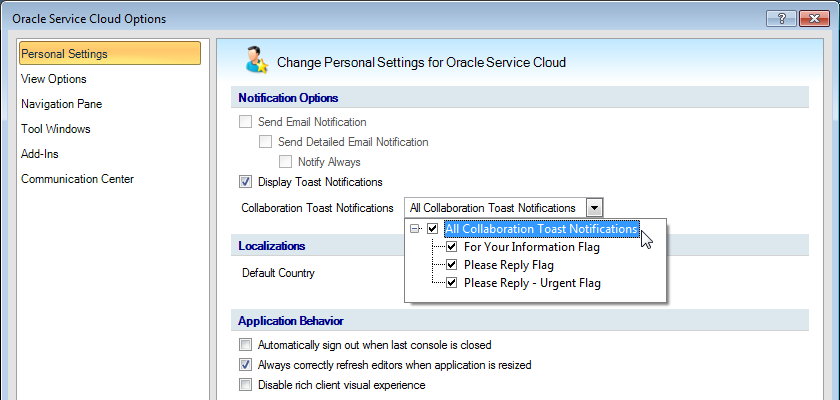 Figure 7: Setting Collaboration Toast Notification Preferences
Available Languages for this Answer:
Spanish

Portuguese (Brazil)
Notify Me
Login
The page will refresh upon submission. Any pending input will be lost.