Expand
Message Templates, Incident Threads and MAIL_INC_THREAD_LEN
Answer ID 5489 | Last Review Date 10/08/2020
What can I do if I hit a 5 minute timeout when saving an incident with a message template response?
Environment:
Oracle RightNow CX November 2012 and newer, Message Templates
Resolution:
If an Incident thread is very large it may take several minutes for Oracle B2C Service create the email message. If the process takes more than 5 minutes the product will timeout. When this happens you will need to configure the product to limit the amount of the thread that is included in response emails.
Please Note: The MAIL_INC_THREAD_LEN configuration setting does NOT impact Message Templates. This configuration is meant for use with mail files ONLY.
In Message Templates, the thread count can be limited by editing the Thread Control Properties.
To edit Thread Control Properties:
Open Message Templates. Configuration > Site Configuration > Message Templates.

Select your interface.

Click the appropriate button on the ribbon's Show group. For example, click the Contact Emails button. The categories for contact emails display.

Click the Edit link for the message you want to customize. For example, click the Edit link for Incident Solved.

Double-click on the red Incident Thread.

The Thread Properties window opens.

Select the Limit tread count box in the Display section to adjust the thread count.

Click OK.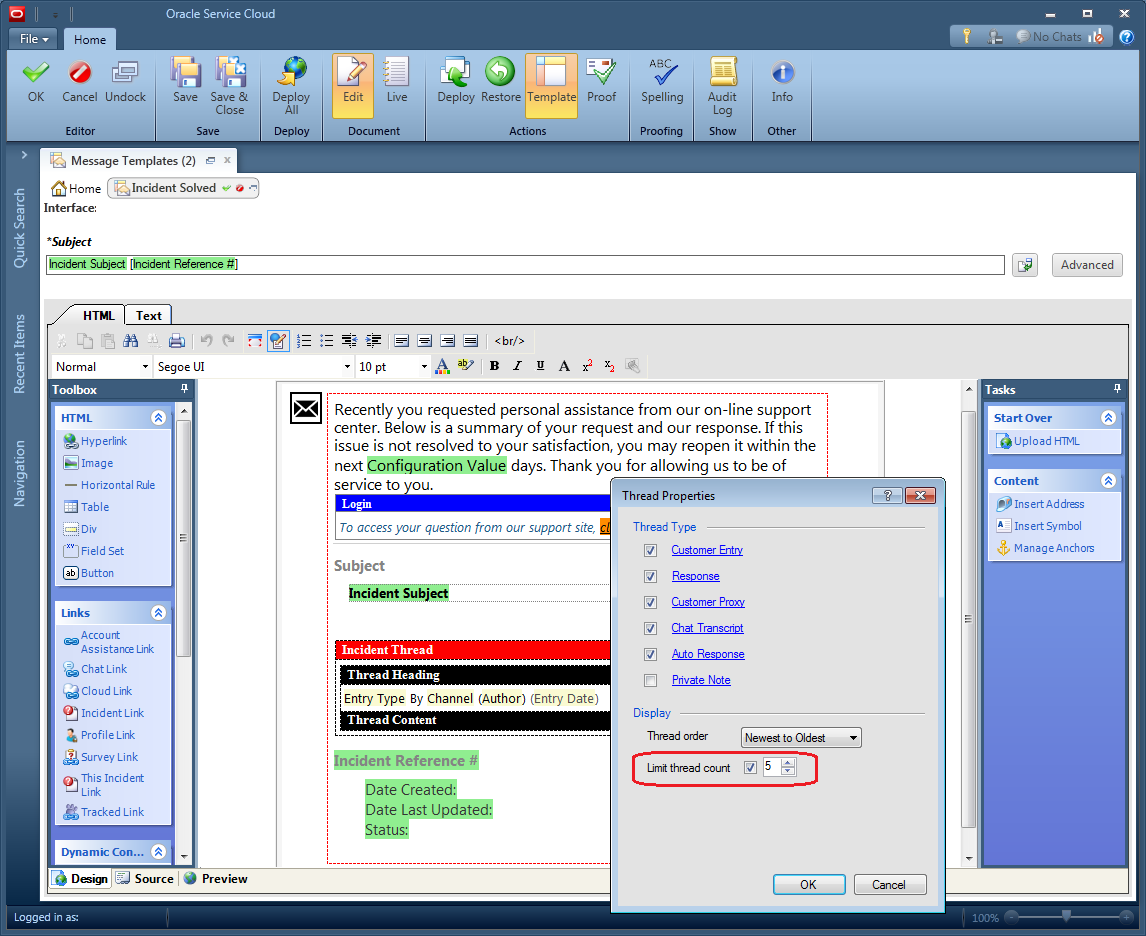 Click to enlarge image
It is recommended that tests be performed before implementing to confirm spacing and style match your template look and feel.
Notify Me
Login
The page will refresh upon submission. Any pending input will be lost.