Expand
Assign to Team option displays undesirable Activity Type group
Answer ID 12273 | Last Review Date 06/28/2022
Why is Assign to Team option displaying activities of a non-Teamwork group?
↵
Oracle Field Service (OFS)
My Oracle Field Service environment is configured with three Activity Type groups (Customer, Internal and Teamwork). When I select a resource and click
Assign to Team
action, the only option I have is to add an activity from 'Customer' group. I need to add activities from Teamwork group.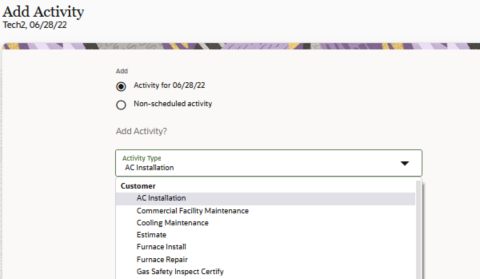 To display activities from 'Teamwork' group instead of 'Customer' group, go to
Configuration > Activity Types
and check what is the ID associated to the Teamwork group.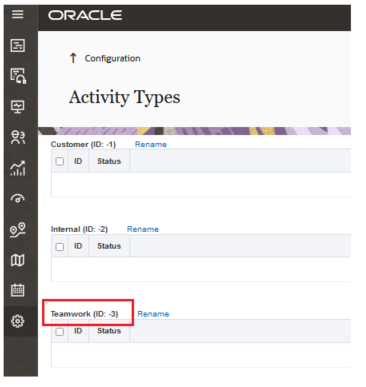 Make sure the same ID is configured for
Assign to Team
button in List View Columns screen context or Resource Hint, depending on where you have the button configured.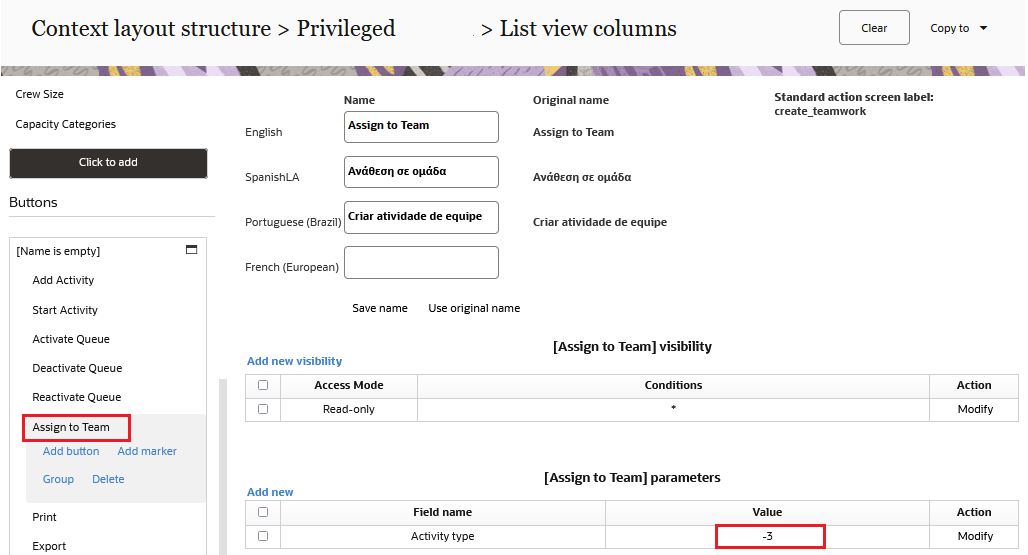 Available Languages for this Answer:
Notify Me
Login
The page will refresh upon submission. Any pending input will be lost.