Expand
Setting the first day of the week on a resource level
Answer ID 12247 | Last Review Date 05/24/2022
How can I set the first day of the week for a certain resource and override the company settings?
Environment:
Oracle Field Service (OFS)
Issue:
The first day of the week on a company level (Configuration > Display > First day of the Week) is set to Monday. I would like to set the first day of the week to Sunday for a certain group of users.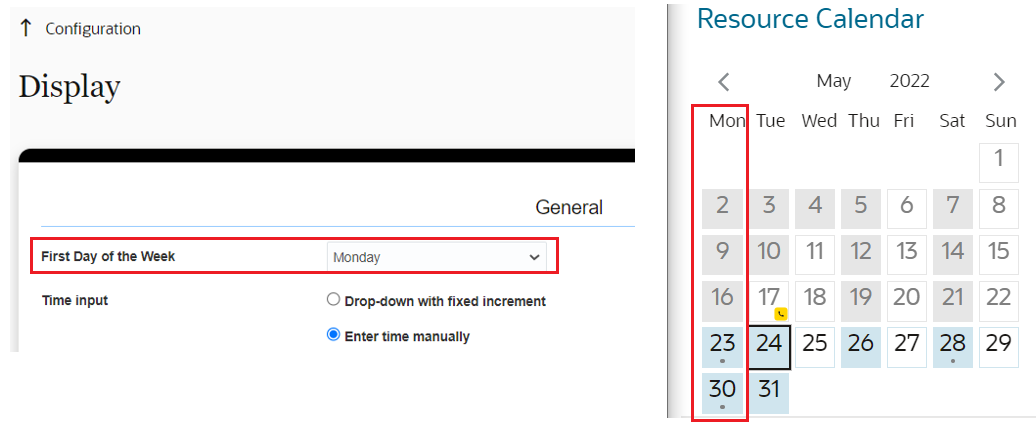 Resolution:
It is possible to override the company settings and apply a different start of the week day on a resource level by adding the user field suweek_start to Edit Resource/User screen context and defining a different day for the specific resource.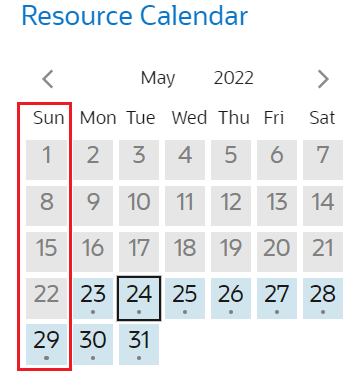 Available Languages for this Answer:
Notify Me
Login
The page will refresh upon submission. Any pending input will be lost.