Expand
User Type is unable to update resources calendar
Answer ID 12180 | Last Review Date 04/18/2022
Environment:
Oracle Field Service (OFS)
Issue:
My User Type has Read-write access to 'Resource Calendar' screen and is also able to manage all User Types in the system. I am unable to update the calendar for any of the resources. The cells are not editable.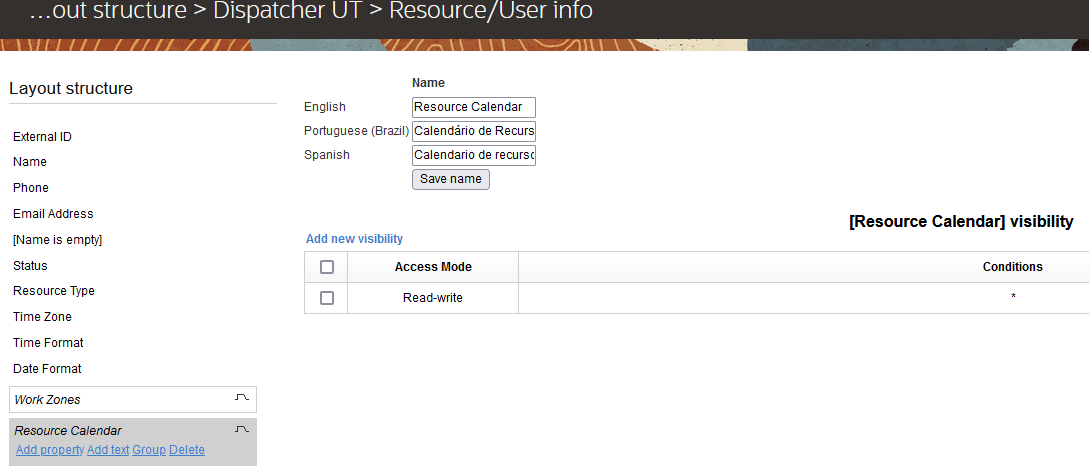 Resolution:
For users of a certain User Type to be able to edit resources calendar, the option 'Allow changes in working calendar' needs to be selected in Configuration > User Type > General tab.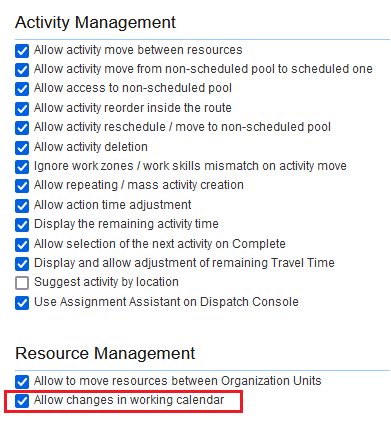 Available Languages for this Answer:
Notify Me
Login
The page will refresh upon submission. Any pending input will be lost.