Expand
Cancel Activity action through message scenario fails with falsemethod (ACTIVITY_IS_NONSCHEDULED)
Answer ID 12143 | Last Review Date 04/05/2022
Environment:
Oracle Field Service (OFS)
Issue:
I have a message step configured to cancel the activity the 'Day of route' if the activity is not yet performed by a certain time at night. For activities in the non-scheduled pool the message is failing with falsemethod (ACTIVITY_IS_NONSCHEDULED).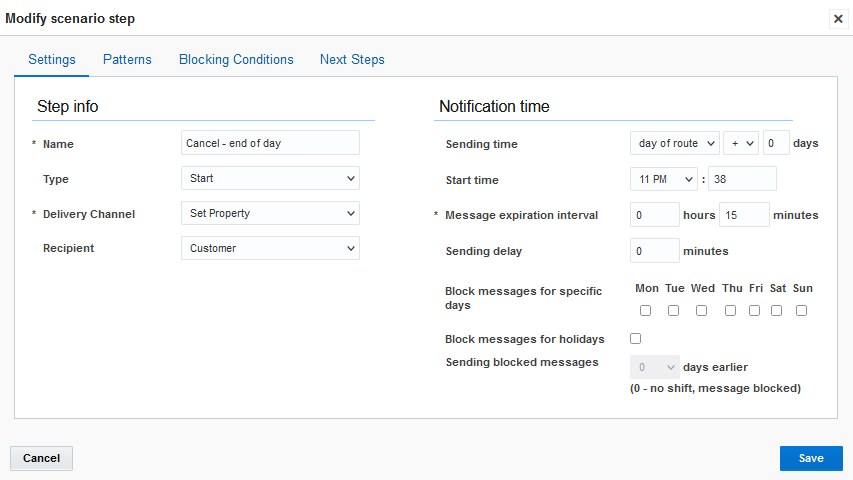 Resolution:
The behavior is expected according to the configuration. Sending Time 'Day of Route' is not applicable for activities that are non-scheduled. Since the activity is non-scheduled, the day of the route is unknown.
Available Languages for this Answer:
Notify Me
Login
The page will refresh upon submission. Any pending input will be lost.