Expand
"Work zones mismatch" alert during activity move
Answer ID 12108 | Last Review Date 03/11/2022
Why am I receiving 'Work zone mismatch' alert even though the Resource and the activity have the same work zone?
Environment:
Oracle Field Service (OFS)
Issue:
The Resource is assigned to three work zones as seen below. When I try to move an activity that belongs to the Orlando work zone I receive 'Work Zones mismatch' alert.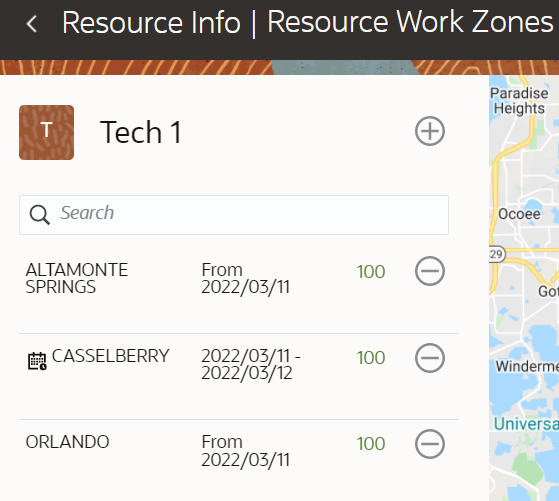 Resolution:
The behavior is expected when the Resource is assigned at least one temporary work zone. In this case, CASSELBERRY is the temporary work zone (indicated by the calendar icon). Temporary work zones override all regular work zones of the resource for the defined period of time.
Available Languages for this Answer:
Notify Me
Login
The page will refresh upon submission. Any pending input will be lost.