Expand
Adding Oracle Field Service Email as Delivery Channel
Answer ID 11700 | Last Review Date 09/08/2020
How to add OFS internal Email as Delivery Channel?
Environment:
Oracle Field Service (OFS)
Issue:
I would like to use Field Service internal Email as Delivery Channel but when adding a Message Step it shows that Email is inactive.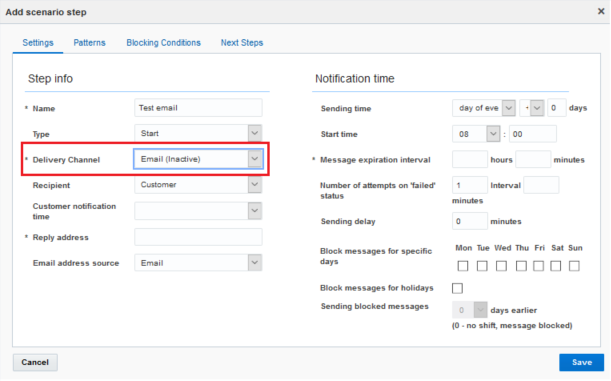 I don't see Email listed under Channels. How can I set it to active?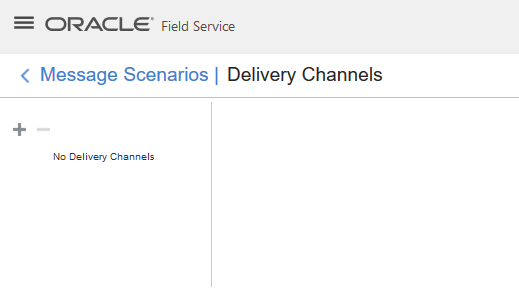 Resolution:
If you would like to use OFS Email as Delivery Channel and the Channel is not listed because it has never been used, all you need to do is create a scenario step selecting 'Email (Inactive)' in the Delivery Channel field and save the step.
Now you can navigate to Channels and Email will be listed.

From there you are able to set the Channel to 'Active', if your User Type has Read-write permission on the Message Scenarios configuration screen.
Available Languages for this Answer:
Notify Me
Login
The page will refresh upon submission. Any pending input will be lost.