Expand
Screen layout displayed side by side
Answer ID 11577 | Last Review Date 12/17/2021
How can I display a side-by-side layout in Core Application?
Environment:
Oracle Field Service (OFS)
Issue:
When configuring the Edit/View activity screen for Core Application, we are not able to get fields to display next to each other side by side. All fields only get displayed one below the other even if they are grouped and added side by side inside in the screen context.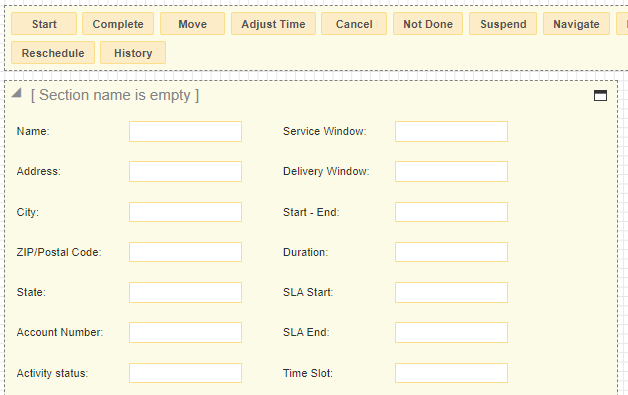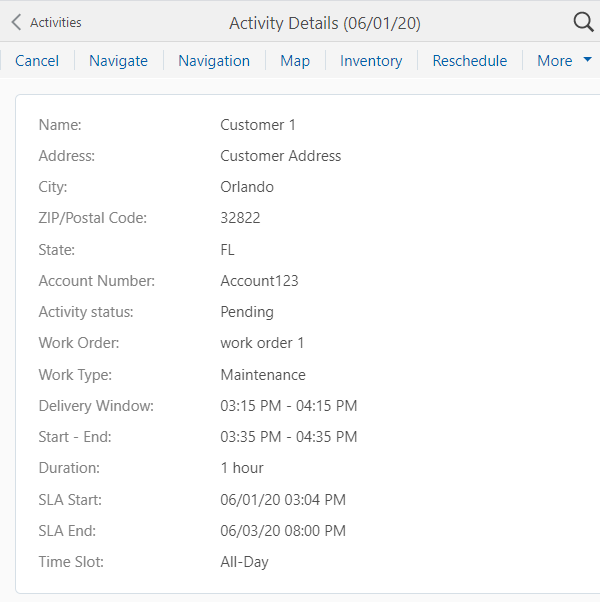 Resolution:
When configuring screen contexts in Visual Form Editor, the same layout can be achieved by adding Sections. Sections can be added as columns to the screen context which will display information side by side in Core Application.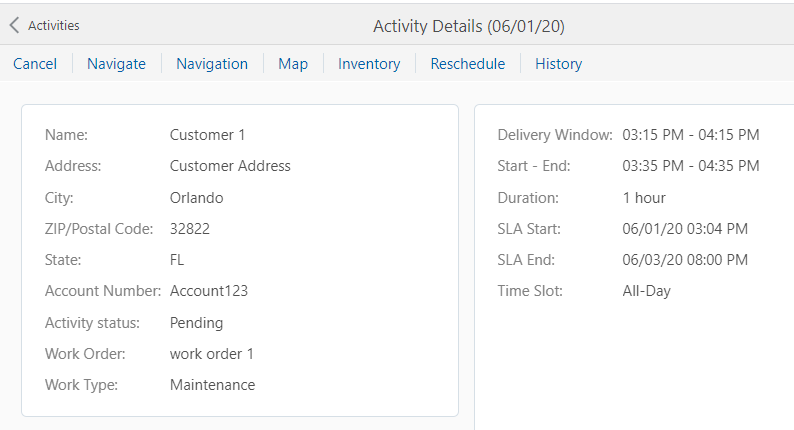 Available Languages for this Answer:
Notify Me
Login
The page will refresh upon submission. Any pending input will be lost.