Expand
Message to external system sends time with incorrect time zone
Answer ID 11509 | Last Review Date 05/04/2020
Why do the messages to external system have the time in different time zones?
Environment:
Oracle Field Service (OFS)
Issue:
When activity is started, the activity_start_time is sent on a message to our external system with correct time zone. When activity is completed, the activity_end_time is also sent on a message to our external system but the time sent is incorrect. It seems it is being sent in a different time zone.
Resolution:
Navigate to Configuration > Message Scenarios and locate the message step that has the correct time zone set and verify the Time zone specified in Settings tab. Locate the second message step and update the parameter accordingly. For both messages to be send with same time zone, the parameter must match.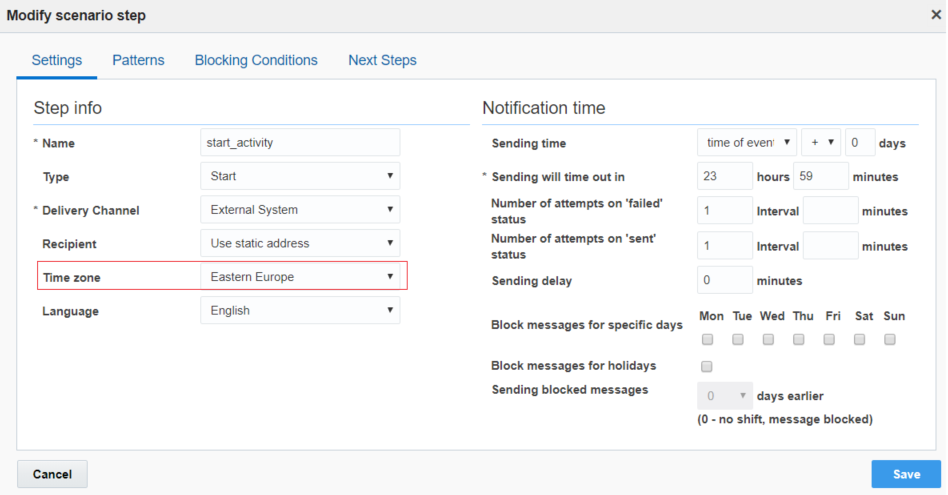 Available Languages for this Answer:
Notify Me
Login
The page will refresh upon submission. Any pending input will be lost.