Expand
Não é possível acessar o Console Field Service em Oracle Cloud My Services
Answer ID 11335 | Last Review Date 01/17/2020
Por que obtenho uma página em branco quando tento acessar o Console do Field Service com minha conta Oracle Cloud?
Ambiente
Oracle Field Service (OFS); Conta Oracle Cloud
Problema
Gostaria de acessar o Console Field Service utilizando minha conta Oracle Could, mas estou obtendo tela branca e fica constantemente carregando.
Resolução
Pode estar faltando uma função na conta, a qual permite acesso ao Console Field Service.
Para resolver o problema, executar login no Oracle Could Portal.
1. Navegar até My Profile.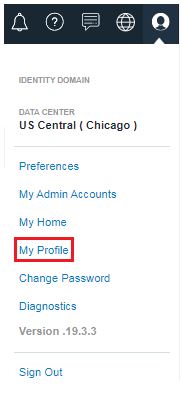 2. Na guia Users, encontre sua conta de usuário e clique em "edit".
3. Na guia Roles, digite Field Service na caixa de busca.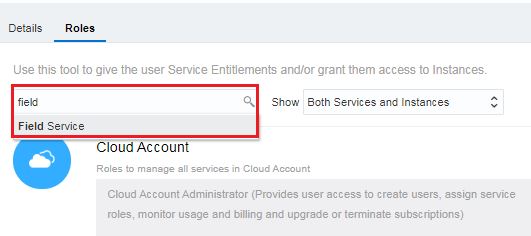 4. Clique no botão 'Add Admin Roles' para atribuir a permissão de Administrador do OFS. Essa ação irá imediatamente conceder OFSC_APP_ADMINISTRATOR (OFSC Admin Role) ao usuário.
*Outro usuário administrador também pode atribuir a função de Admin ao seu usuário.

Agora você poderá acessar o Console Field Service através do menu.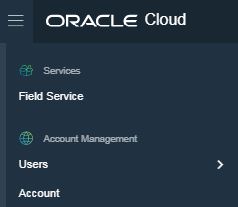 Available Languages for this Answer:
Notify Me
Login
The page will refresh upon submission. Any pending input will be lost.