Expand
Getting error when trying to create a Resource using Core Application interface
Answer ID 11251 | Last Review Date 12/10/2019
Why can't I add a new Resource using Core Application?
Environment:
Oracle Field Service (OFS)
Issue:
I can not add new Resources using Core Application interface. We receive this error message:
"Mandatory parameter resources is missing"
Resolution:
With the introduction of Core Application management screen, both Resource and User creation screens were merged. With this change, we have made the addition of a few User related fields mandatory to enable the creation of Resources/Users. Among these fields is the "Visible Resources" (Resources) field.
In the screen capture below, we see the error message displayed in red when "Visible Resources" (Resources) is missing: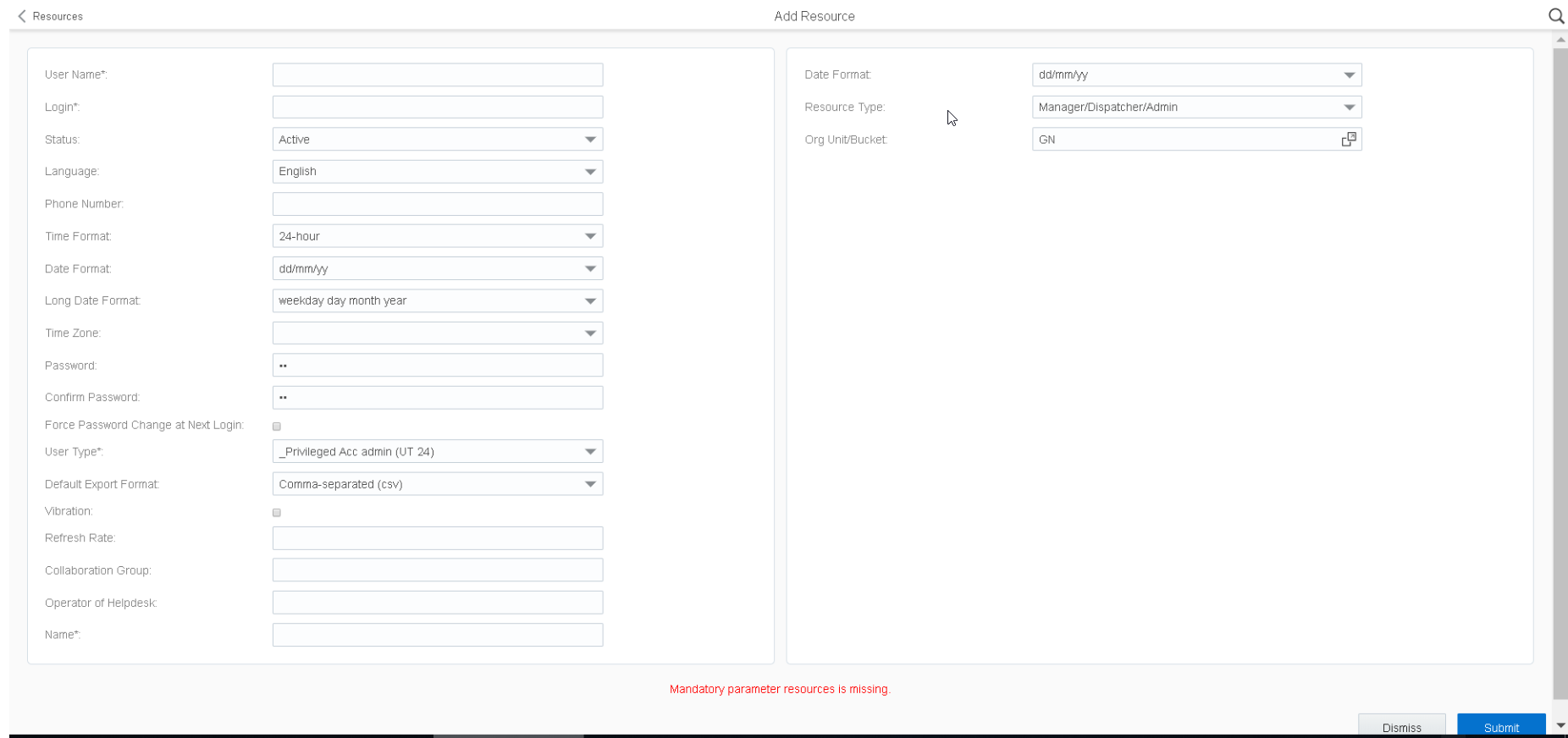 To solve this issue, add all the required user related fields to the context Edit Resource/User, as shown below: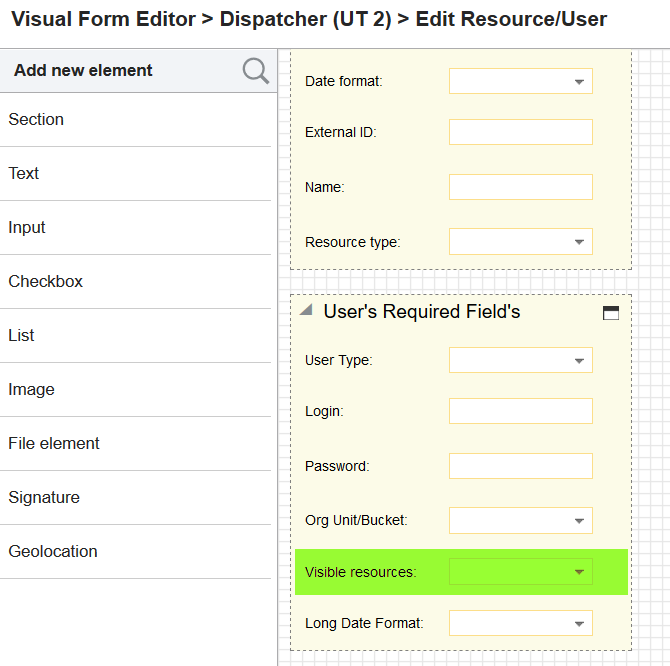 Available Languages for this Answer:
Notify Me
Login
The page will refresh upon submission. Any pending input will be lost.