Expand
Dynamic option not visible in Filter Condition
Answer ID 11192 | Last Review Date 10/22/2019
Why doesn't the Filter Condition show the 'Dynamic' option for property values?
Environment
Oracle Field Service (OFS)
Issue
I have created a new Filter. While creating the Filter Conditions I am not able to find the 'Dynamic' option which allows a user to type a value for the field that the condition is for.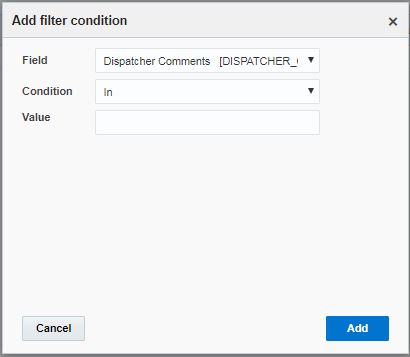 Resolution
The Dynamic property value in the Filter Condition is only available for filters configured to be visible in List/Time/Map/Daily screens. If you have selected Routing or Restriction on visible activities, 'Dynamic' option will not be available for use.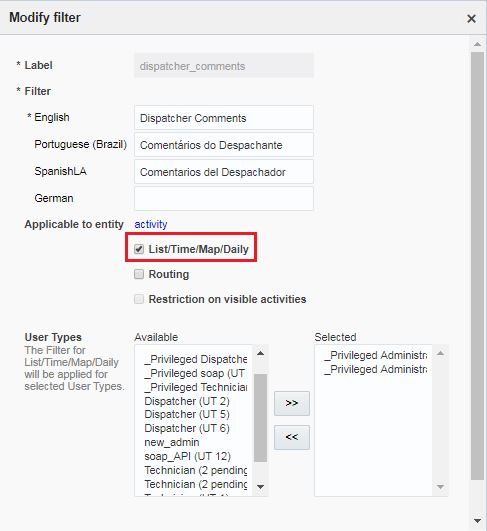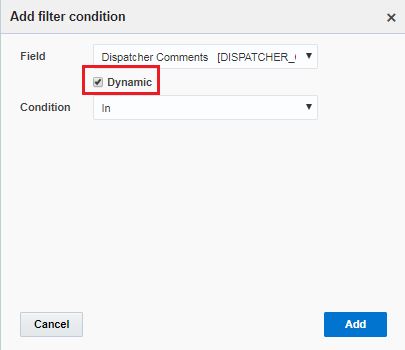 Available Languages for this Answer:
Notify Me
Login
The page will refresh upon submission. Any pending input will be lost.