Expand
Changing label of Question and Answer Tabs for answer editor in BUI
Answer ID 10593 | Last Review Date 03/09/2020
In BUI, can I change the display name for the Question and Answer Tabs?
Environment:
Workspaces, Message Bases, Browser User Interface (BUI)
Oracle B2C Service
Resolution:
If you are considering customizing the Answer Workspace and you want to change the display name of the Question and Answer Tabs in the Answer Workspace ...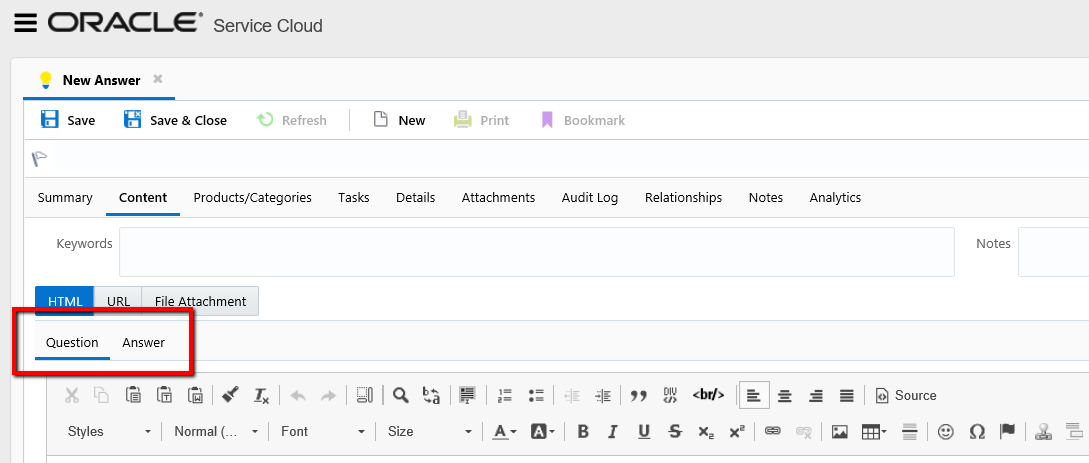 This is done by editing the value of the following message bases:
QUESTION_LBL for the Question Tab
EU_FAQ_ANSWER_LBL for the Answer Tab
Path to settings: Select Configuration from the navigation area > Site Configuration > Message Bases > and search by Key or Text value.
Note: Changing the value of any of the 2 labels to a blank value will remove the name of the Tabs but the tabs will still be usable.
Notify Me
Login
The page will refresh upon submission. Any pending input will be lost.