Expand
Navigating the Oracle Service Cloud Knowledge Base
Answer ID 10429 | Last Review Date 11/27/2018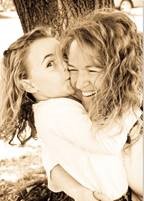 Our latest OSvC Technical webinar featured Rhonda Templeton, Knowledge Base Manager Extraordinaire, who led participants through the Support Site with a focus on the OSvC knowledge base. With over 3,500 answers across four languages, there's a good chance you can resolve your OSvC issue without having to submit a service request. Those chances increase if you follow the tips shared by Rhonda.
Go
HERE
to view the recorded webinar. If you're just getting started with the Oracle Service Cloud or you're looking for a refresher, make note of the especially useful answers highlighted by Rhonda.

Documentation and System Requirements Overview by Product Area
Oracle Service Cloud Release Resources
Navigating the Oracle Service Cloud Support Site
Tips for Searching the Oracle Service Cloud Support Site
Getting Started with Technical Support
Notify Me
Login
The page will refresh upon submission. Any pending input will be lost.