Expand
Email with Oracle Service Cloud
Answer ID 10245 | Last Review Date 11/27/2018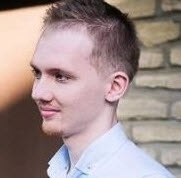 OSvC Technical Support Andrei Vatamanu discussed mailbox setup, incoming email flow, and advanced outgoing setup during yesterday's OSvC Support Webinar. He also shared troubleshooting tips, gave a short demonstration and answered questions from webinar participants. Missed it? You can watch the recorded webinar
here
. If you'd like to review his presentation, click
here
. (His diagram of incoming email is pretty nifty!) If you'd like to go directly to the answers he referenced, here they are:
Answer ID 331: Setting up mailboxes in Oracle Service Cloud
Answer ID 2701: DomainKeys and DKIM email authentication configure
Answer ID 1638: Allowing bounced incident responses into Oracle Service Cloud for review
Answer ID 1361: What are Tech Mail Considerations I need to know?
Johnny Meehan will be lifting the veil from CPMs (Custom Process Models) next Wednesday morning, Please register and take part if you'd like to learn how to make CPMs work for you.
Notify Me
Login
The page will refresh upon submission. Any pending input will be lost.