Expand
Enabling System Error Notifications
Answer ID 4690 | Last Review Date 06/21/2020
How can I be informed of errors occurring on my site?
Environment:
Error Notifications, Message Templates
Resolution:
Notifications of errors on a site can be found in the Notifications component and through system error administrator notifications. It is important for administrators to get these notifications as the errors can impact the site as a whole.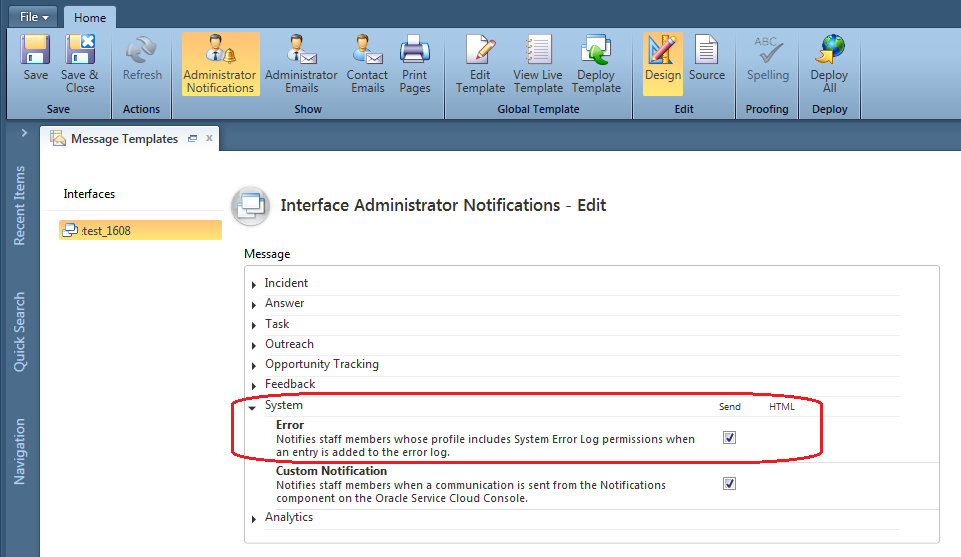 Notify Me
Login
The page will refresh upon submission. Any pending input will be lost.