Expand
*Seven* Unresolved Service Requests
Answer ID 9933 | Last Review Date 11/27/2018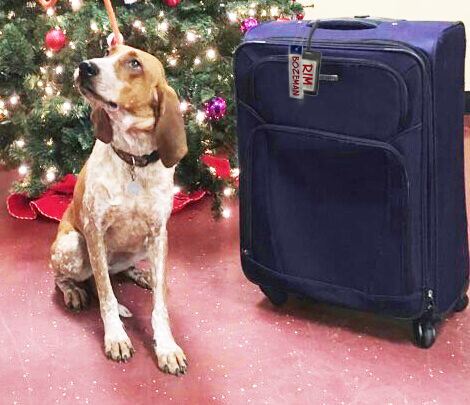 Because tis the season for giving, OSvC Technical Support team members are sharing their favorite tips over the next 12 days — for troubleshooting, maintaining and customizing the Oracle Service Cloud.
Tip #7:
"Reduce the resolution time by following the best practices laid out in Working Effectively with Customers (video / PDF) and the OSvC Technical Support Services Guide."

— Marie Lockhart, Director

Pictured above is Rim getting ready to make the trip from South Carolina to Bozeman, Montana on December 15, 2017. When hound-lover Marie read a Facebook posting saying that Rim had been in the shelter for 462 days and was looking for a home, Marie knew that she, and her hound Winston, needed to adopt Rim. She worked with the wonderful people at the pet rescue and adoption organization, PetsInc, to coordinate the journey. Rim, now Primrose, arrived safely and is enjoying the holiday season in her forever home.
Notify Me
Login
The page will refresh upon submission. Any pending input will be lost.