Expand
"Specified login already exists. Please try another one."
Answer ID 8417 | Last Review Date 09/26/2018
Why am I getting this message when I try to add a new user in the Cobrowse administrative pages?
Environment:
Cobrowse Admin Console
Resolution:
This message appears when the Login (Email) value entered is already in use for an existing user under the company or one of its subcompanies. To find the existing user, perform a search and check the box labeled "Search in subcompanies:".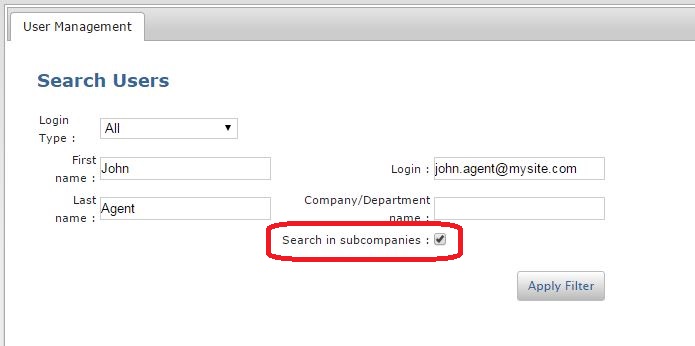 Notify Me
Login
The page will refresh upon submission. Any pending input will be lost.