Expand
Deleting a Resource from the Resource Tree
Answer ID 8351 | Last Review Date 01/12/2022
Can I delete a Resource from the Resource Tree?
Environment:
Oracle Field Service
Resolution
If you need to remove a Resource from the Resource Tree you can set the Resource you wish to remove as 'inactive' in the Resource screen. A Resource cannot be manually deleted from the Resource Tree. A Resource placed in inactive status will no longer be viewable within the Resource Tree and will no longer receive any new activities via routing. In order to view hidden Resources, one can toggle this option by selecting the Filter Button above the Resource Tree.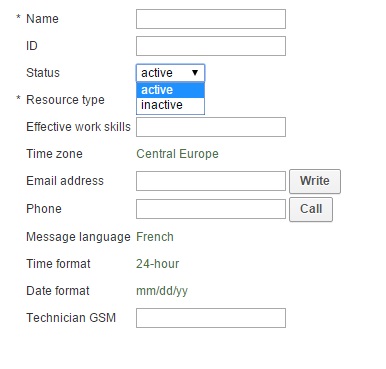 For additional information, refer to the 'Resource types' section in the Online Help User Guide documentation for the version your site is currently running. to access Oracle Field Service manuals and documentation online, refer to the Documentation for Oracle Field Service.
Available Languages for this Answer:
Notify Me
Login
The page will refresh upon submission. Any pending input will be lost.