Expand
Chat transcript loading as plain text in agent console
Answer ID 7150 | Last Review Date 01/14/2019
When loading a chat within the agent console the transcript is showing as plain text, and the agent is unable to scroll.
Environment:
Oracle B2C Service, Chat, All supported versions
Resolution:
When a chat is first loaded into the Oracle B2C Service agent console a request is made to Oracle's servers for a .css (cascading style sheet) file that describes the look and formatting of the chat transcript window.
This request looks as follows:
https://[VHOST_NAME]/cgi-bin/[INTERFACE_NAME].cfg/php/admin/live/agent.css
If this file cannot be accessed by the client the chat transcript will be devoid of formatting, and you will be unable to scroll through new responses if they exceed the chat window length.
This image displays the chat transcript without formatting (a 'bad' result):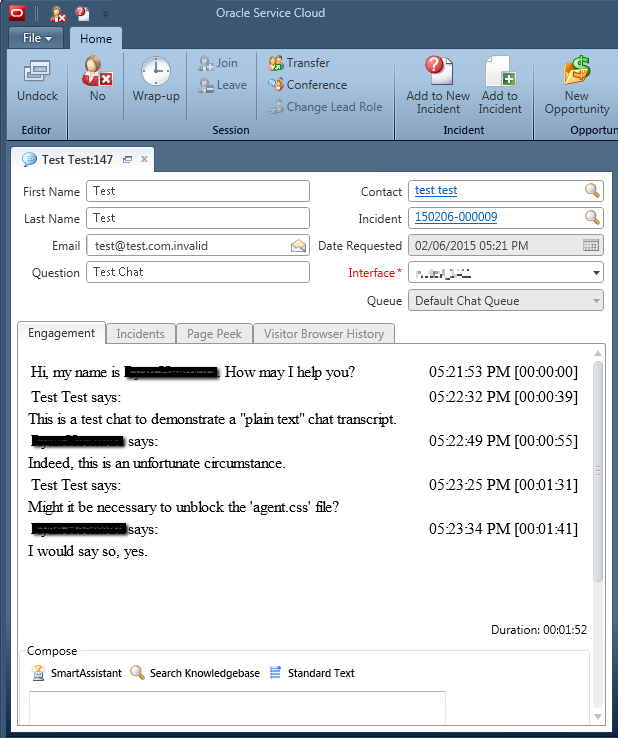 This image displays the chat transcript with formatting (a 'good' result):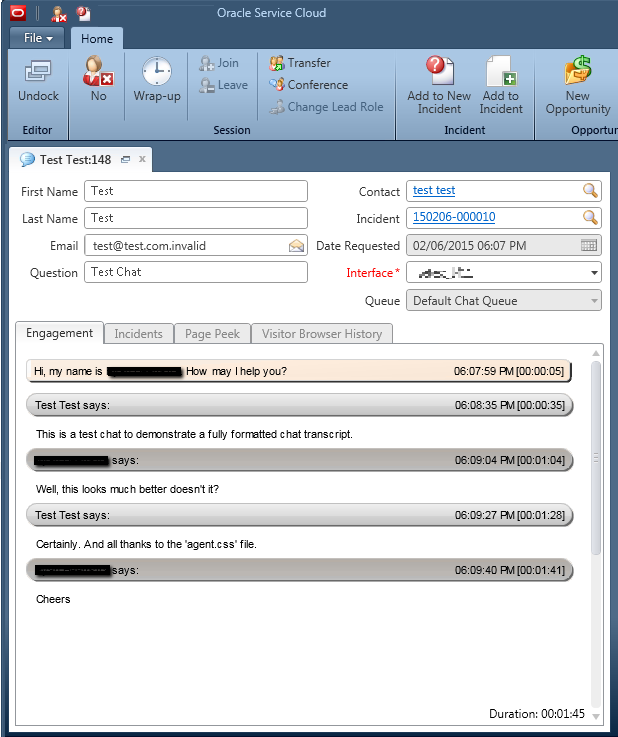 The most common cause for this issue is a proxy server or web filter that is actively blocking the 'agent.css' request. If all other functionality within the chat window is working properly please consult with your internal IT team to make sure access to this resource is allowed.
If you require further assistance you can submit a service request via Ask Technical Support. They will be happy to help.
Notify Me
Login
The page will refresh upon submission. Any pending input will be lost.