Expand
Languages and verticals available for Virtual Assistant
Answer ID 6265 | Last Review Date 11/04/2018
Which languages and verticals are supported for Virtual Assistant?
Environment:
Oracle Virtual Assistant Cloud Service
Oracle Service Cloud, November 2013 and newer releases
Resolution: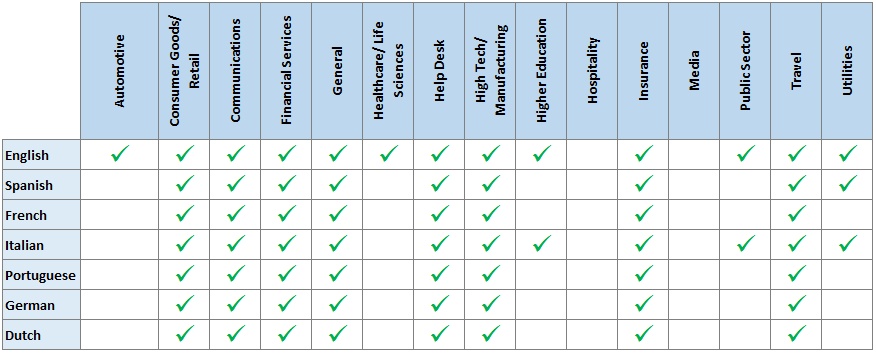 For more information on Virtual Assistant, refer to Answer ID 4253: Virtual Assistant with Natural Language Search.
You may also want to review the "Configuring virtual assistant" section in online documentation for the version your site is currently running. To access Oracle Service Cloud manuals and documentation online, refer to the Documentation for Oracle Service Cloud Products.
Available Languages for this Answer:
English (US)

Japanese

Spanish

Portuguese (Brazil)
Notify Me
Login
The page will refresh upon submission. Any pending input will be lost.