Expand
Tipo de Usuário não consegue alterar o calendário dos recursos
Answer ID 12181 | Last Review Date 04/18/2022
Ambiente:
Oracle Field Service (OFS)
Problema:
Meu Tipo de Usuário tem acesso do tipo leitura e gravação à tela 'Calendário de recursos' e também é capaz de gerenciar todos os Tipos de Usuário cadastrados no sistema. No entanto, não consigo atualizar o calendário de nenhum dos recursos. As células não estão editáveis.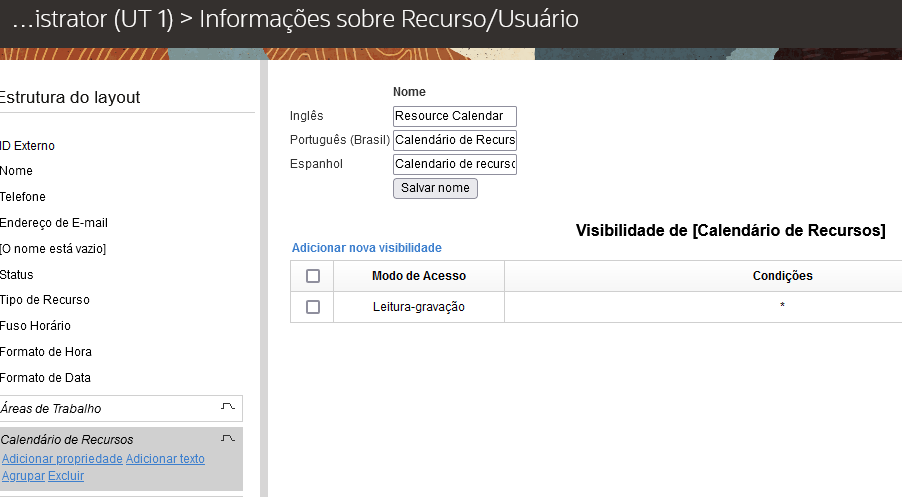 Resolução:
Para que usuários de um determinado Tipo de Usuário possam editar o calendário de recursos, a opção 'Permitir alterações no cronograma de trabalho' precisa estar selecionada em Configuração > Tipos de Usuário > guia Geral.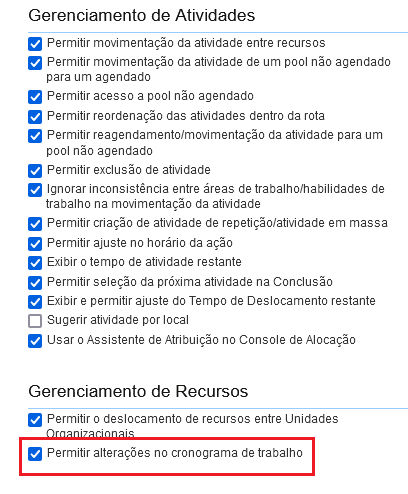 Available Languages for this Answer:
Notify Me
Login
The page will refresh upon submission. Any pending input will be lost.